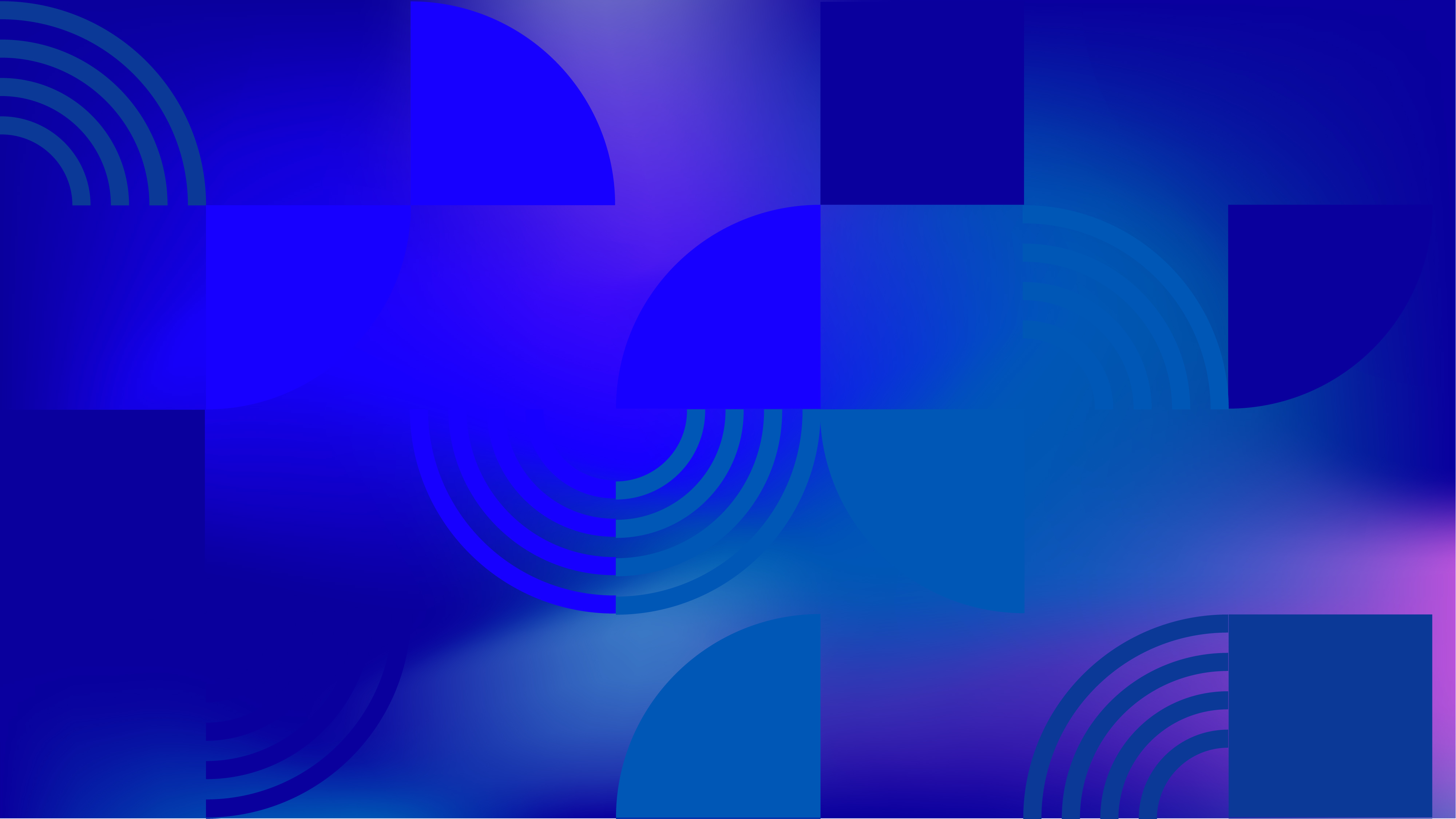 Get Involved
Outrising Seattle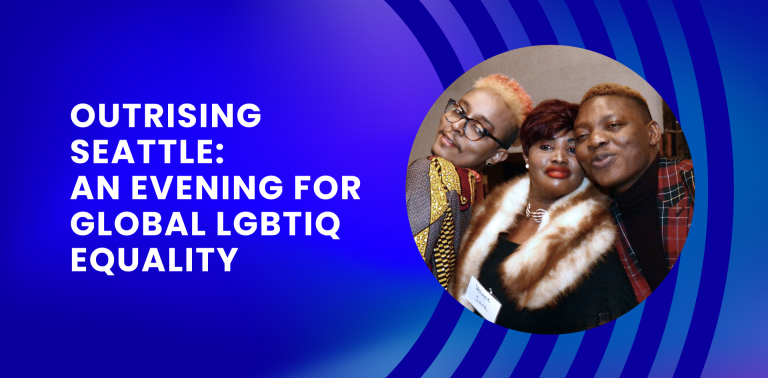 Outright's Outrising Seattle will take place Friday, February 10, 2023, from 6 pm to 9 pm PT at The Foundry at Herban Feast at 4130 1st Avenue S, Seattle. Tickets and Sponsorships are on sale. 
OUTRISING SEATTLE: AN EVENING FOR GLOBAL LGBTIQ EQUALITY is Outright International's annual premier West Coast stewardship and fundraising event, and is an evening of inspiration and community in support of human rights for LGBTIQ people everywhere. Outrising Seattle highlights Outright's achievements and elevates and advances activists and our allies, leading the charge to gain equal rights for LGBTIQ people in their countries and around the world.
Guests of Outrising Seattle will join a fabulous Reception in a gorgeous, industrial-chic venue that includes a stone fireplace, rain waterfall, and barn doors.  During the Reception, guests will be able to socialize, enjoy cocktails, dine on delicious seasonal hors d'oeuvres, and bid on items featured in the event's Silent Auction. 
Transitioning into the Program sections of the evening, guests will hear about Outright from Executive Director Maria Sjödin and Outright's Caribbean Advocacy Officer Leah Thompson. Outright will bestow our Outstanding Award to the Channel Foundation in recognition of its significant contribution to the global movements for LGBTIQ and gender equality. Outright's Outfront Award – which pays tribute to special individuals, companies and/or organizations who have significantly advanced awareness of and equality for LGBTIQ people, and used their brands, voices and/or platforms to be "out in front" of issues impacting LGBTIQ people globally - will be bestowed on long-standing partner Microsoft.  In the spirit of giving, during this time, guests will also be invited to participate in a Live Auction, and Paddle Raise to raise critical support for Outright's lifesaving work.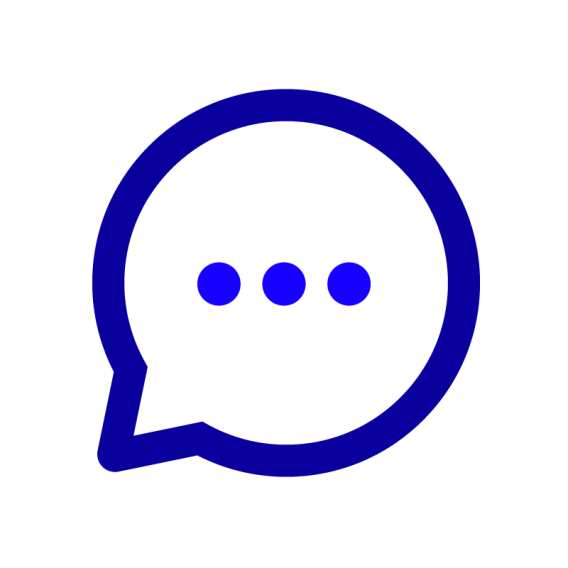 Questions about Outrising Seattle? Please contact:
Chandler Bazemore (he/him)
Senior Development Manager
Outright International
216 East 45th Street, 17th Floor
New York, NY 10017  USA
Office: +1 (212) 430-6057
Email: CBazemore@OutrightInternational.org
Sponsorship & Benefits
Levels
Ambassador: $10,000 | Envoy: $5,000 | Minister: $2,500 | Attaché: $1,000
Envoy
Adobe Foundation
Alaska Airlines
BCG
Bill and Melinda Gates Foundation
Critical Role Foundation
Levi Strauss & Co.
Procter & Gamble
waterdrop
Minister
Dropbox Foundation
Grindr
Microsoft
Attaché
Cupcake Royale
Fremont Brewing Company
Linksbridge SPC
Panorama Group
Tutta Bella
Alaska Airlines
Bar Cotto
Bluebella
Casa Cupula
Citation Wines - Katie & Howard Rossbach
Dancing Fish Winery
Eargasm
Hunter
Kamp Social House
Levi Strauss & Co.
Looking Out Foundation
Merrily Wyman
Microsoft
Post Pike Bar & Cafe
Seattle Sounders FC
SOUNDOFF
Sparkman Cellars
The 5th Avenue Theatre
Tutta Bella
Sarah Anderson & Elizabeth Dale
Amie Bishop & Renée Holt
Roxanna Carrillo
Gigi Chao
Louise Chernin & Mary Klein
Tyler Crone
Carmela Dellino & Cherie Baker
Martin Dunn
Cynthia Alison Fortlage
Brittany Hagedorn & Dan Livengood
John Heilman
Jeff Holland
Fabrice Houdart
Katie Hultquist & Laura Cox
Thomas Hurley & Frank Black
Hosh Ibrahim
Micheal Ighodaro
Lanaya Irvin
B. Michelle Johnson & Lara Thurman
Selam Kebrom & Agnes Tusjak
Dan Laster
Anne Levinson
Linksbridge SPC
Camille Massey
Jeff Natter & Jeff Buchan
Panorama Group
Joe Pascual
Pedro Pina
Jenny Pizer
Suzanne Rotondo
Russell Roybal
Suki Sandhu, OBE
Aalap Shah
Maria Sjödin
Michele & Jack Storms
Kathy Teo
Sarah Toce
Elliott Vaughn
Katrin Wilde
For more information on how to sponsor Outrising Seattle, please contact:
Elise Colomer-Cheadle (she/her)
Director of Development
Outright International
216 East 45th Street, 17th Floor
New York, NY 10017  USA
Mobile: +1 (917) 225-1288
Email: EColomer@OutrightInternational.org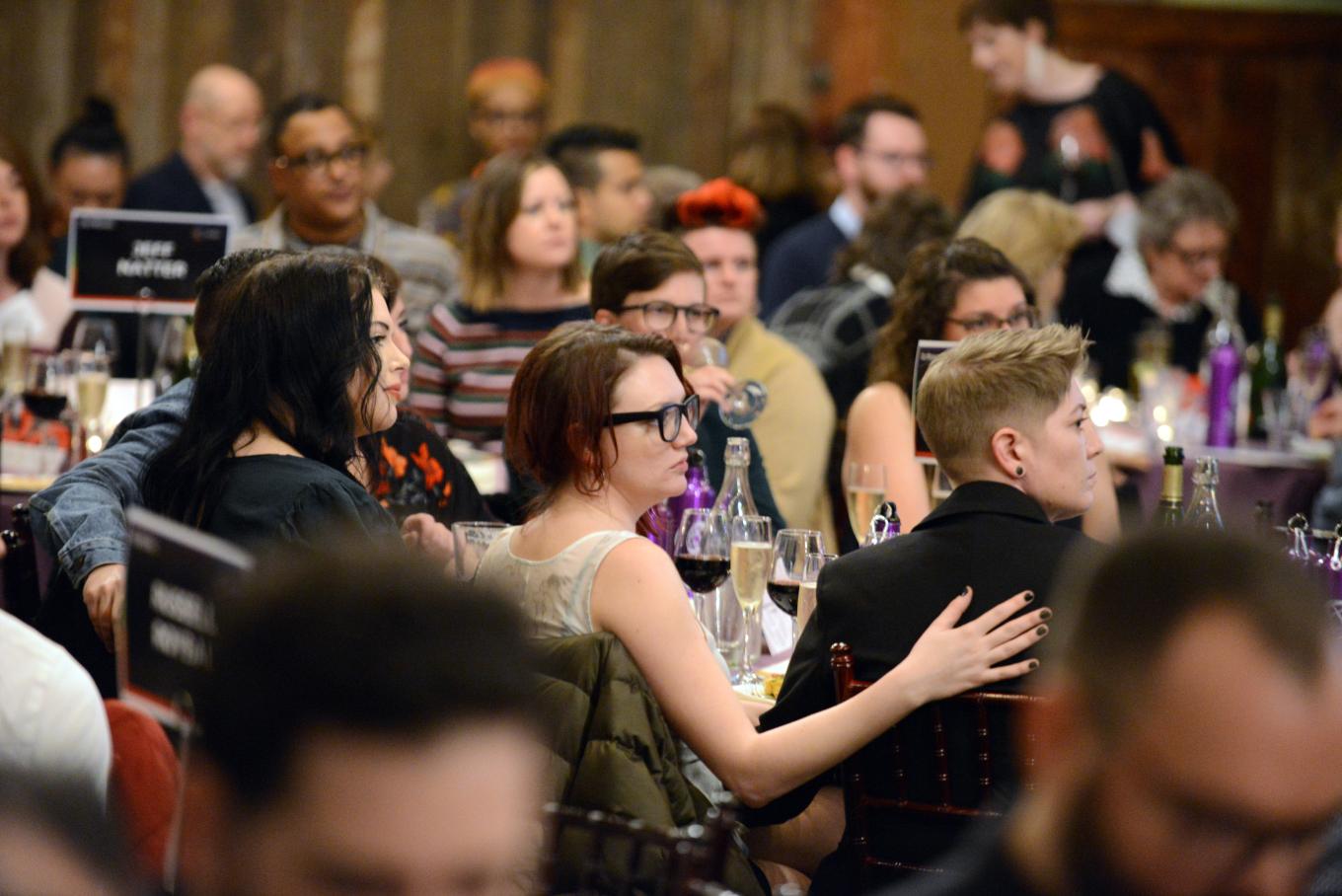 Tickets & Benefits
*The non-tax-deductible portion of each ticket is $132 per ticket.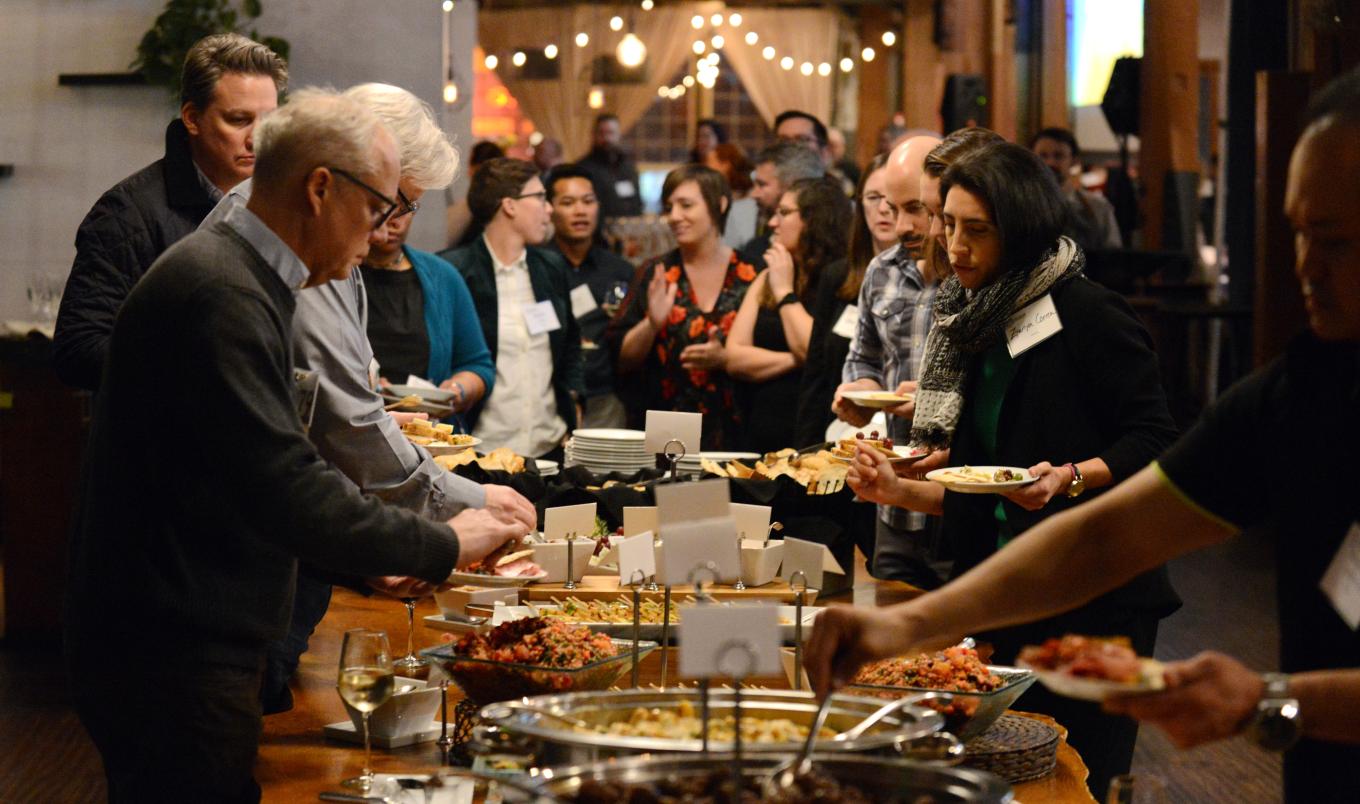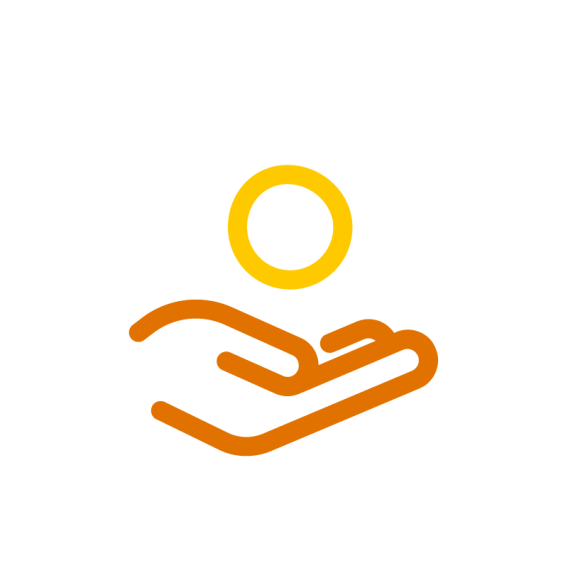 Unable to attend Outrising Seattle? Make a donation.
PLEASE SUPPORT OUTRIGHT WITH A DONATION to accelerate our work around the world! Donations are 100% tax-deductible in accordance with US IRS regulations. If your institution provides matches, you may be able to double or triple your impact!
Questions about donating to Outright? Please contact: 
Cäcille Ealy (she/her)
Development Associate for Individual Giving 
Outright International
216 East 45th Street, 17th Floor
New York, NY 10017  USA
Office: +1 (212) 430-6057
Email: CEaly@OutrightInternational.org
Information and FAQs
The Foundry at Herban Feast is an ADA compliant space.
If you have questions about Outrising Seattle and ticket purchases, we invite you to email Chandler Bazemore, Senior Development Manager, at cbazemore@outrightinternational.org for more information.
All guests age five (5) and older are required to have received either two doses of a two-shot COVID-19 vaccination, or one dose of a single-shot vaccine. Please note that full COVID-19 vaccination means the day of your event is at least 14 days after your final vaccine dose.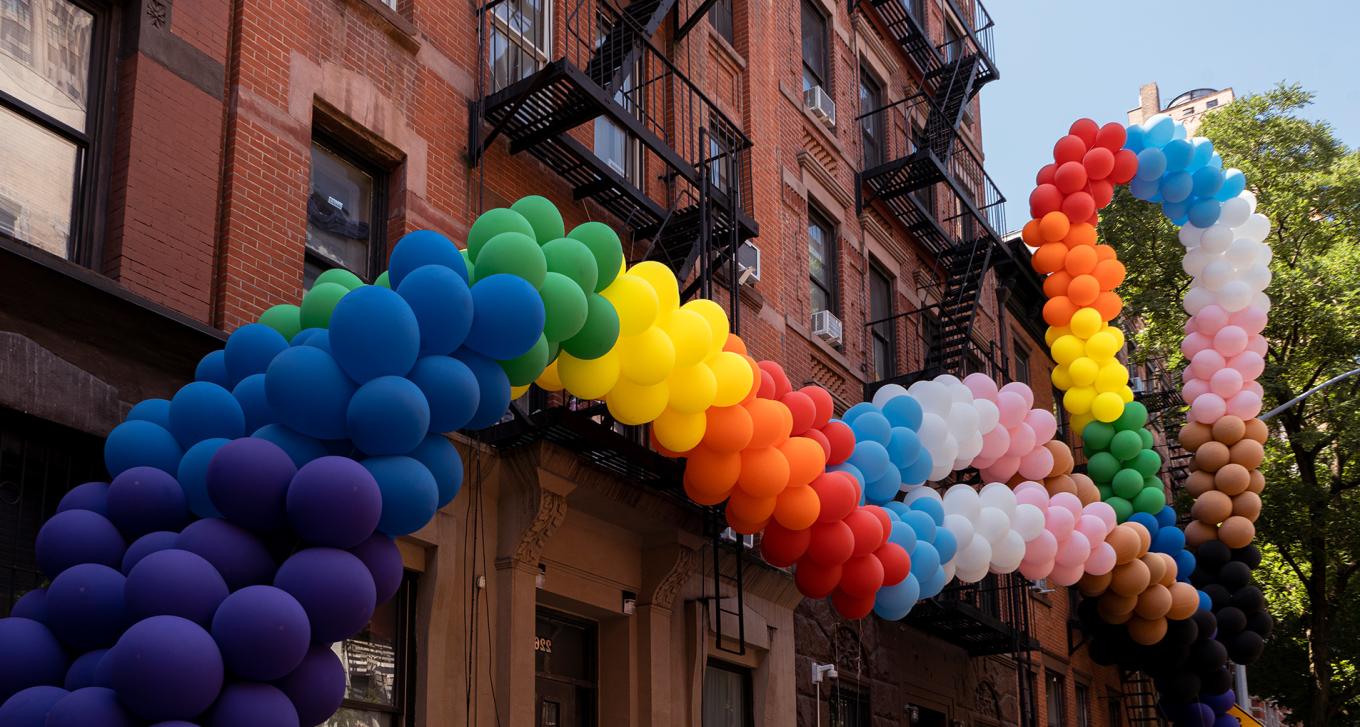 News & Commentaries
We bring in LGBTIQ news, commentaries, and announcements from movement leaders and experts from an international lens.
Read Our Insights