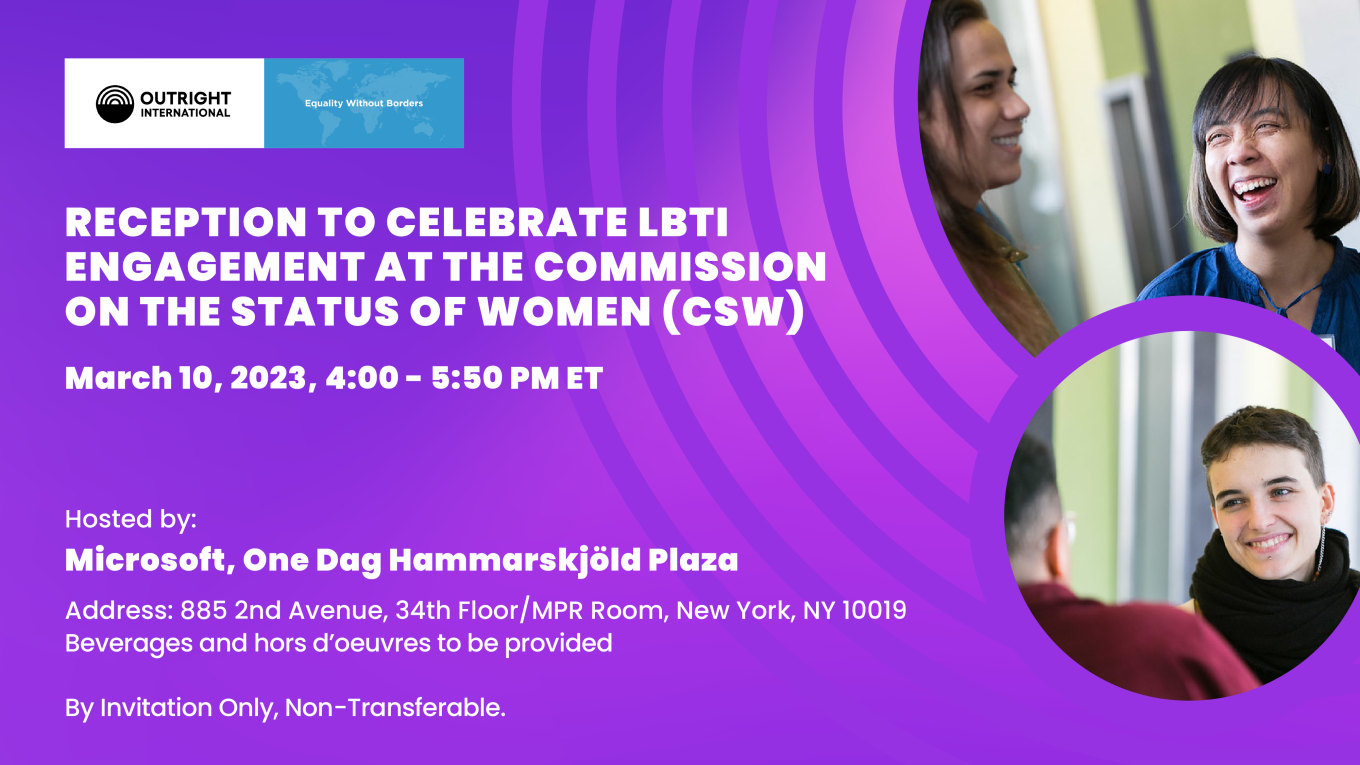 UN Rights and Religion Fellows
Bob Luiz Botelho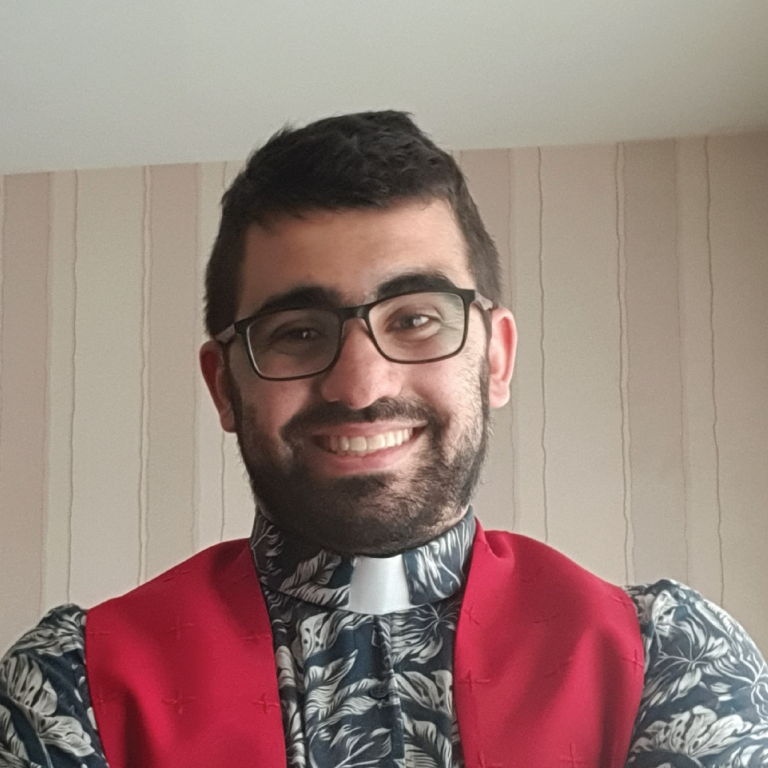 A "missionary by force majeure," Bob Luiz Botelho is pastor and reverend in the Ancient Church of Americas (IADLA—Brazil). He also leads a church in Curitiba. Bob is the founder of Evangélicxs Pela Diversidade (Evangelicals for Diversity), the first non-church LGBT faith-based organization in Latin America. Evangélicxs Pela Diversidade engages in community care, training and advocacy. Bob is active in the Organization of American States's civil society coalition, working to promote laic state policies and analyzing the impact of religious fundamentalism on LGBTI+ rights. At university, Bob studied theology, anthropology and geography.
Daniell Daphness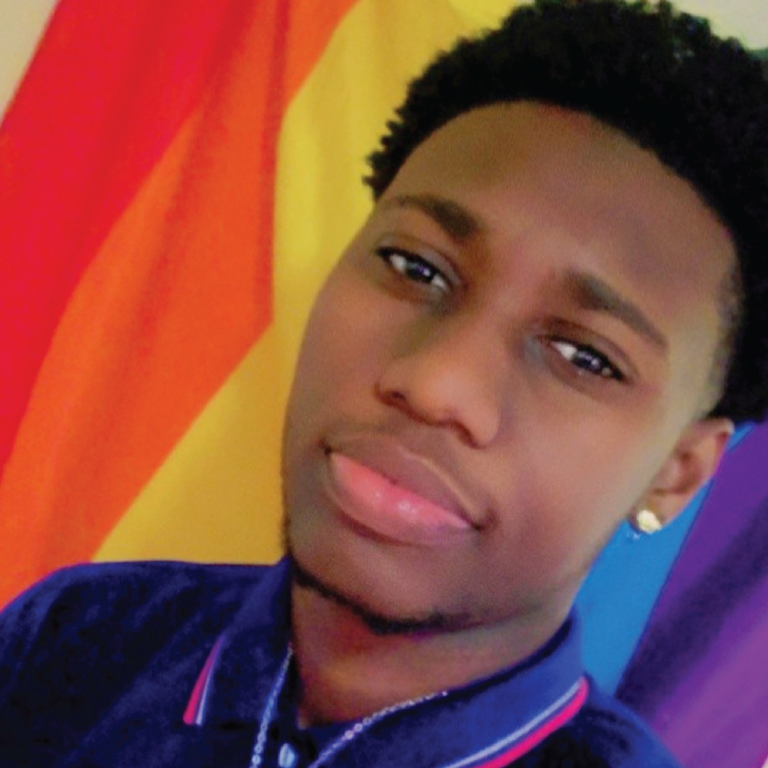 Daniell Daphness is an Afro-Caribbean transman, researcher, activist and human rights defender. Daniell works to ensure that every person can freely exercise their human rights, regardless of their sexual orientation, gender identity, race, religion or age. He also advocates against the increase in gender-based violence experienced by his LGBTIQ+ brothers and sisters. Additionally, he works with the Eastern Caribbean Alliance For Diversity and Equality (ECADE) secretariat as a researcher and program officer advocating for LGBTIQ+ people, women and girls, people living with disabilities, and youth. At ECADE, Daniell works with people from northern and southern Caribbean countries to combat inequality, discrimination and injustice. He is currently conducting research on gender affirming care for transgender and gender non-confirming individuals in the Caribbean. He is also a member of Antigua Men Empowerment Network. Earlier in his career, Daniell served as a prevention coordinator at Guyana Trans United, where he worked towards legal equality and better livelihoods for LGBTIQ+ persons and people living with HIV. Daniell holds a bachelor's degree from the University of Guyana and is a certified social worker.
Latiyah Orneill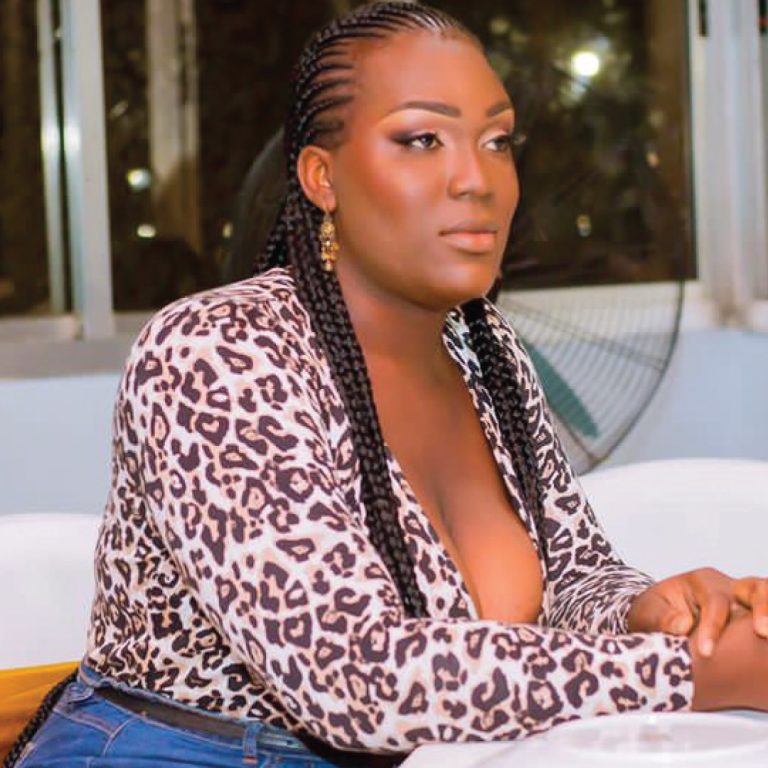 Latiyah Orneill is a transgender feminist activist based in Cote d'Ivoire. She became an activist in 2015 when she joined the very first trans-led organization in the country. After completing a year of learning, she reunited a group of trans women to set up the country's second ever trans-led organization. Facing issues justifying why she doesn't match her identification papers since transitioning, she founded trans-led human rights organization Association TRANSGENRES et DROITS (Transgender and Rights Association) in 2017. Association TRANSGENRES et DROITS works to promote the understanding of human rights systems and mechanisms within her local trans community. To promote trans activism and representation in spaces, she has also joined various initiatives. These include the African Queer Youth Initiative where she serves as the board chair; GATE (Global Action for Trans Equality) where she serves as the board secretary; the FRIDA Global Advisory Committee; and the Advisory Group of the Global Network of Young People Living with HIV where—among other things—she is in charge of the Her Voice fund. Through this work, she is becoming more comfortable presenting herself as an advocate promoting human rights for trans and gender diverse people locally, nationally, regionally and internationally.
Obioma Chukwuike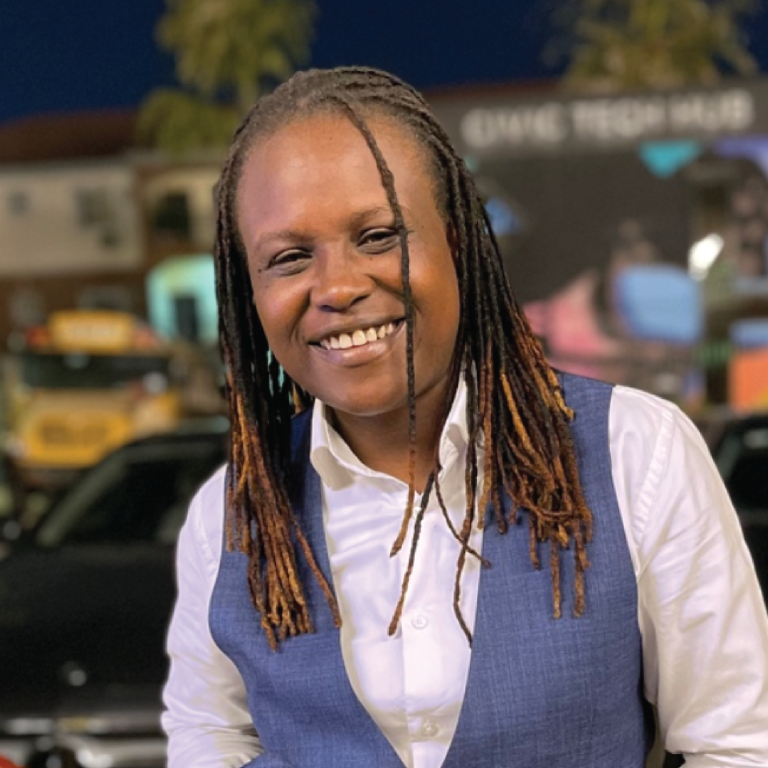 Obioma Chukwuike is an intersex human rights activist in Nigeria. Obioma is the founder and executive director of Intersex Nigeria, also called the Center for Healthcare Development and Youth Empowerment. Their activism and advocacy aims to promote the visibility, respect and recognition of intersex rights in Nigeria and globally. They are driven by a passion for improving the healthcare, sexual and reproductive health and rights, empowerment, and wellbeing of intersex persons. In 2021, as part of a global movement to understand their current challenges, they authored a report titled "Situation of Intersex Persons in Africa During Covid-19 Pandemic." Obioma also specializes in research, environmental conservation and sustainability. They belong to various national, regional and international committees working towards improving the rights and wellbeing of intersex people. Their hobbies include traveling, playing board games and reading. They hold a master's degree in environmental technology.
Oabona Sepora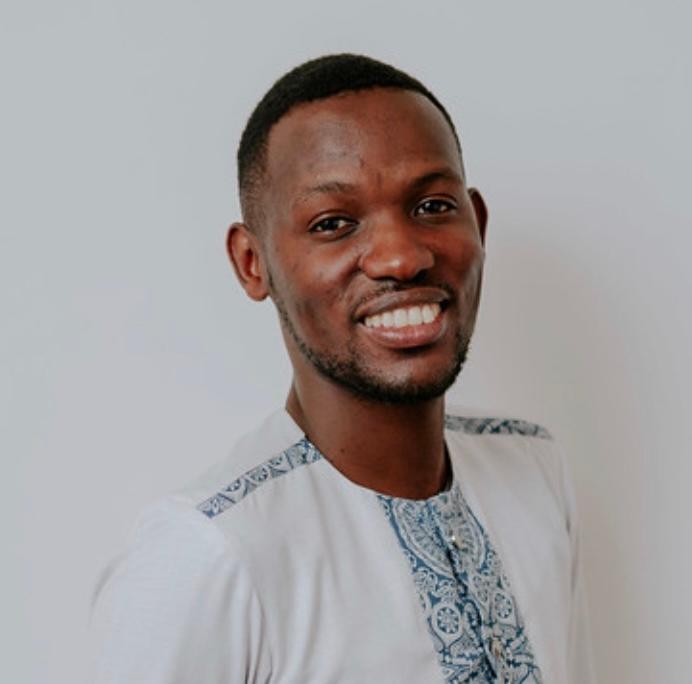 Oabona Sepora is a researcher, scholar and social worker who currently serves as the executive director of Friends of Diversity. He is also a public health lecturer at the Institute of Development Management Botswana. An alumnus of the Young African Leaders Initiative, Oabona has over eight years of experience in the human rights movement in Botswana and internationally, with a particular focus on the rights of minority and underprivileged groups in the sub-Saharan Africa diaspora. Oabona has worked with a number of non-governmental organizations in Botswana including DITSHWANELO—The Botswana Centre for Human Rights, SRHR Africa Trust, and Young African Leadership and Development in Africa, among others. He currently leads #Reform53, a campaign organized by the Commonwealth Youth Gender and Equality Network, which calls on Commonwealth governments to address existing laws discriminating against women and LGBTI people. He is also affiliated with international organizations such as the International Aids Society, CIVICUS, the Aids and Rights Alliance for Southern Africa and the U.S Alumni Exchange Programme. In 2014, he was hosted by the Center for Human Rights and Rehabilitation in Lilongwe, Malawi. In 2013, Oabona was one of twenty litigants who successfully compelled the Government of Botswana to register an LGBTI organisation, Lesbians, Gays and Bisexuals of Botswana. He has also presented abstracts on sexual and reproductive health rights research in Nairobi and in other African countries. He holds a master's in human rights and democratization in Africa from the University of Pretoria, following an undergraduate degree in social work from the University of Botswana.
LBQ Connect Partners
Tiffany Mugo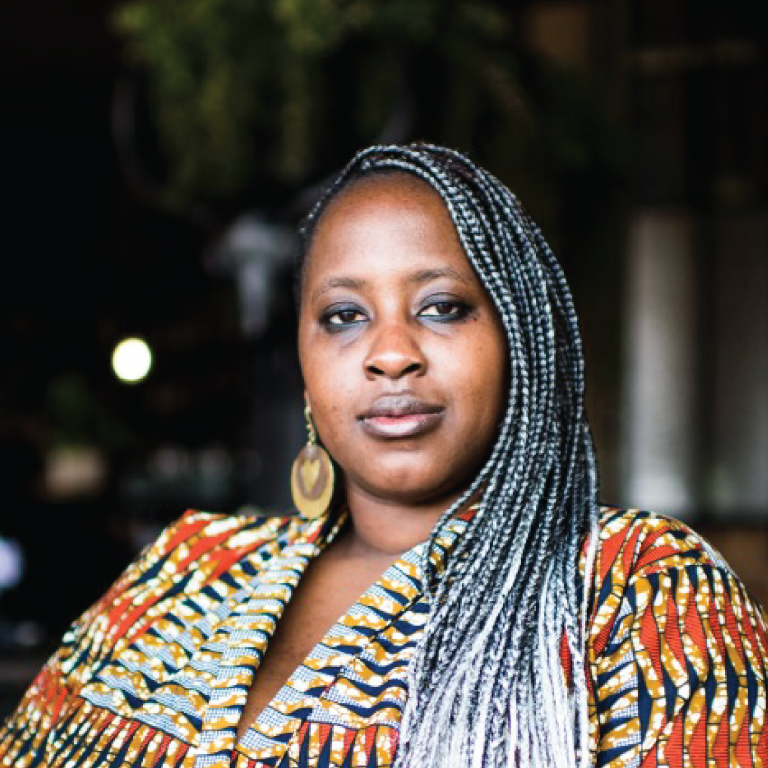 Tiffany Kagure Mugo is the curator of HOLAAfrica, a Pan African sex - positive digital platform dealing with all things sex and sexuality and hosts the sex and relationship podcast, Basically Life. She is a Ted speaker and a FRIDA Fund Board Member. She authored the book Quirky Quick Guide To Having Great Sex and curated the anthology, Touch: Sex, Sexuality and Sensuality.
Rituparna Borah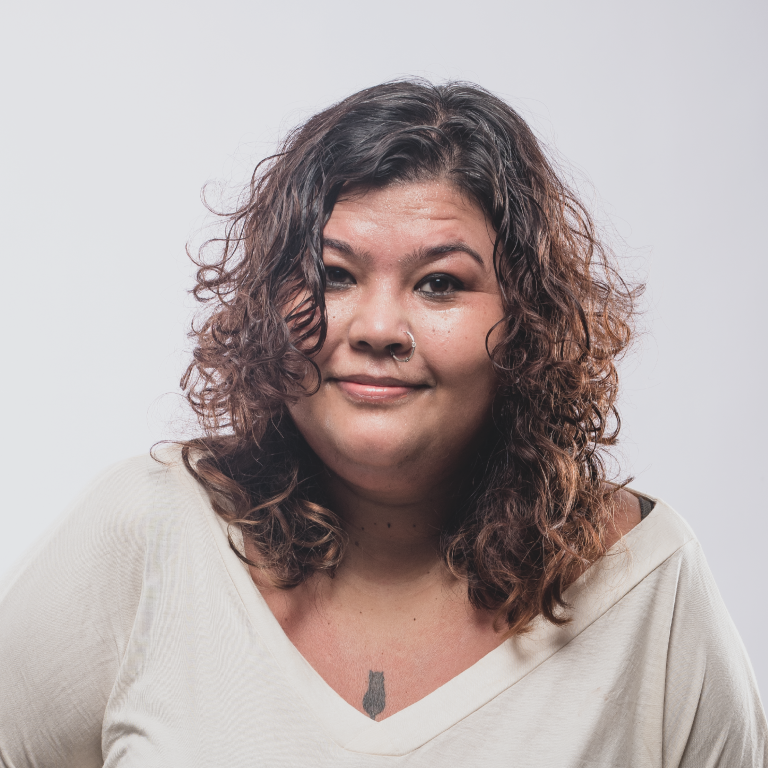 Rituparna Borah is an indigenous disabled, Queer Feminist activist with more than 15 years of experience in Gender, Sexuality, and LGBTQIA issues. Currently, she is the Co-Director of Nazariya: A Queer Feminist Resource Group in Delhi, India. Nazariya is a queer-run and led organization and its mission is to make queer lives visible. She has also been a fellow of Outright International for the Beijing 25+ process. She has published several articles in national and international journals. She is an experienced peer counselor, curriculum developer, and a trainer on DnI, Sexual Harassment at workplace, Gender-Sexuality, caste/ethnicity and related issues.
Adriana Sofia Brito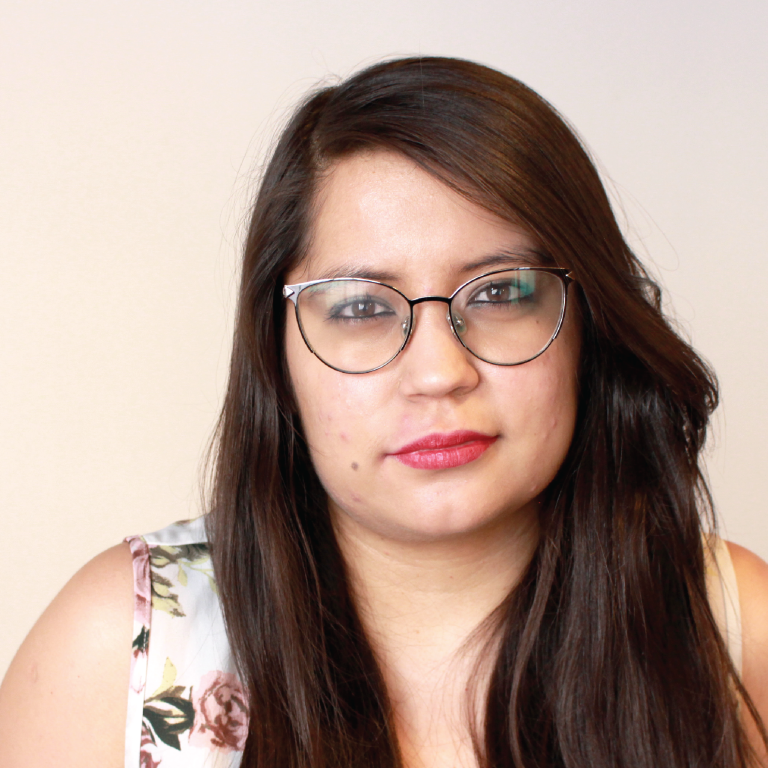 Sofía Brito is a lesbian young activist for LGBTIQ+ rights, born in Quito, Ecuador. She has a degree in communication and journalism and also a master's degree in communication and public opinion, from the Latin American Faculty of Social Sciences, Ecuador. She is a researcher in the lines of communication, public opinion, new technologies and gender, with an emphasis on LGBTIQ+ rights. Currently, she is the communication coordinator at Diálogo Diverso Foundation, an organization that promotes the rights of LGBTIQ+ migrant and refugee population.
Chamindra Weerawardhana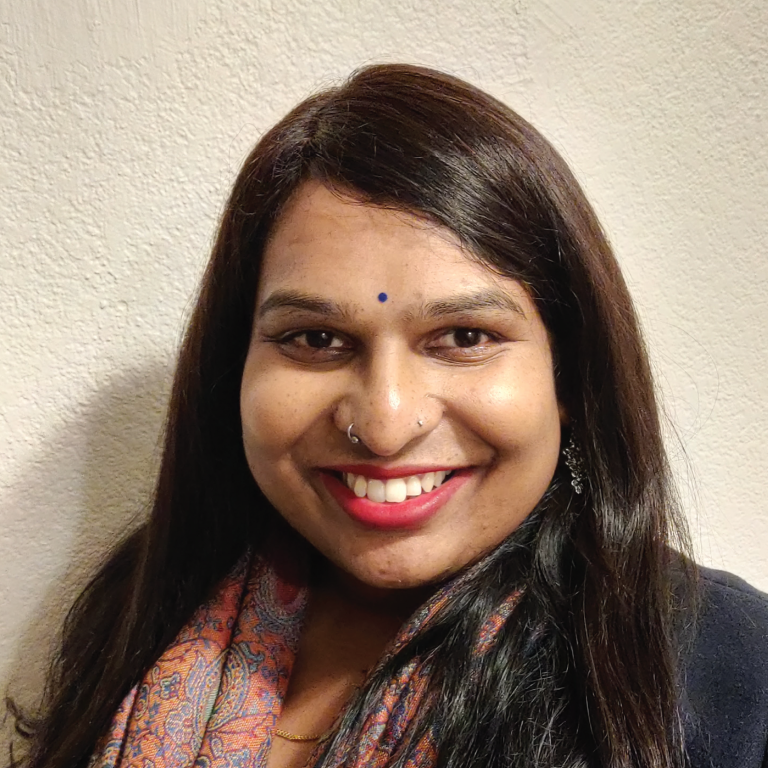 Dr Chamindra Weerawardhana is a human rights defender, researcher, and published author. She is the Director of Programs and Global Partnerships at GATE – Global Action for Trans Equality. She has worked in grassroots trans and intersectional feminist organizing in several countries, and is passionate about developing inclusive, feminist, decolonial and internationalist approaches to human rights advocacy. Her previous roles span the international advocacy sphere, political advocacy, university teaching, research, and international consulting. In her activist and academic output, she firmly conceptualizes trans human rights as an intersectional feminist priority. Her discipline is International Politics, and she is especially known for her work on trans feminist approaches to international relations and international development work. She is the author of Decolonising Peacebuilding: Managing Conflict from Northern Ireland to Sri Lanka and Beyond [2018]. Her writing has appeared in international peer-reviewed journals and many media outlets worldwide.
Chamindra is the founder of the Consortium for Intersectional Justice, a transnational collective that focuses on strengthening how intersectional justice is understood in policymaking and international cooperation sectors. She is a Commissioner of the O'Neill-Lancet Commission Racism, Structural Discrimination, & Global Health [co-convened by the UN Special Rapporteur on the Right to Health]. She is a member of the Board of Directors of Dignity Network Canada, the secretary to the Regional Steering Committee of the Asia-Pacific Transgender Network and a member of the Grant-Making Panel of the International Trans Fund. A Sri Lankan national, Chamindra is an alumna of Université de Tours (France) and QueenUniversity Belfast (Ireland).
Caribbean Program Partners
Alverna Innis [also an LBQ connect partner]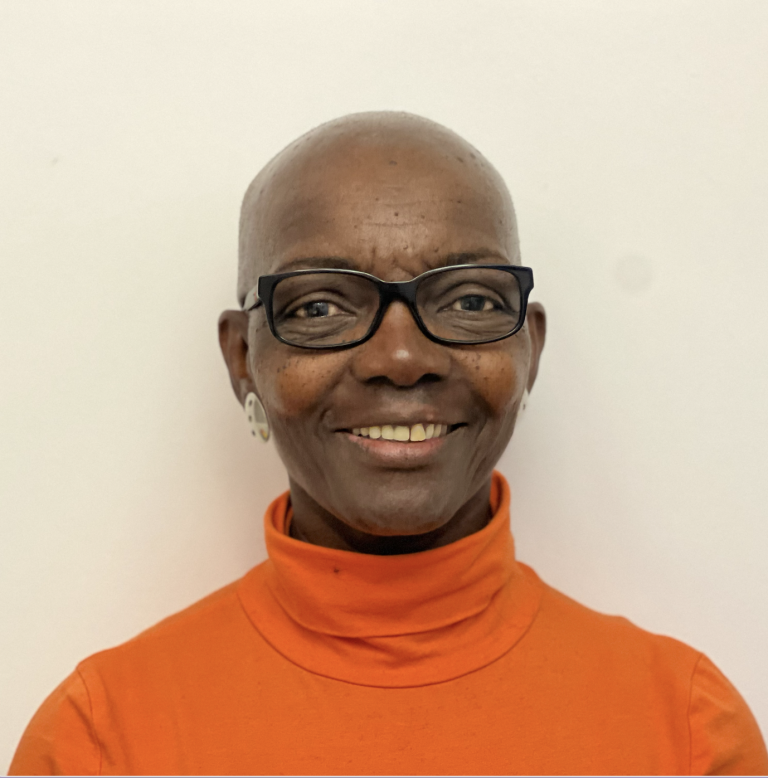 Alverna Inniss is the director of the human rights nonprofit organisation Meeting Emotional and Social Needs Holistically (Mesh Inc.) formed to provide capacity building, psychosocial support and referral services to LGBT people based on their needs. Alverna strongly believes in equality for everyone regardless of race, religion, sexual orientation, gender, gender identity, culture, nationality, political persuasion or beliefs. Alverna studied Gender and Development studies at the University of the West Indies, and has attained several professional certifications in the field of domestic/ family violence, HIV/AIDS, Social issues and Human Trafficking. Former Court Advocate for persons affected by Domestic Violence for over seventeen years, Alverna also coordinates and provides care and support services to potential and victims of Human Trafficking to date. Alverna coordinated field activities to sensitize families, friends, and other groups, in preparation for the court proceedings to abolish the buggery section of the sexual offences act of 1995 in support of the unconstitutional motion that was filed in the high court by the Eastern Caribbean Alliance for Diversity and Equality (ECADE).
Jahnelle Zoe Teague [also an LBQ connect partner]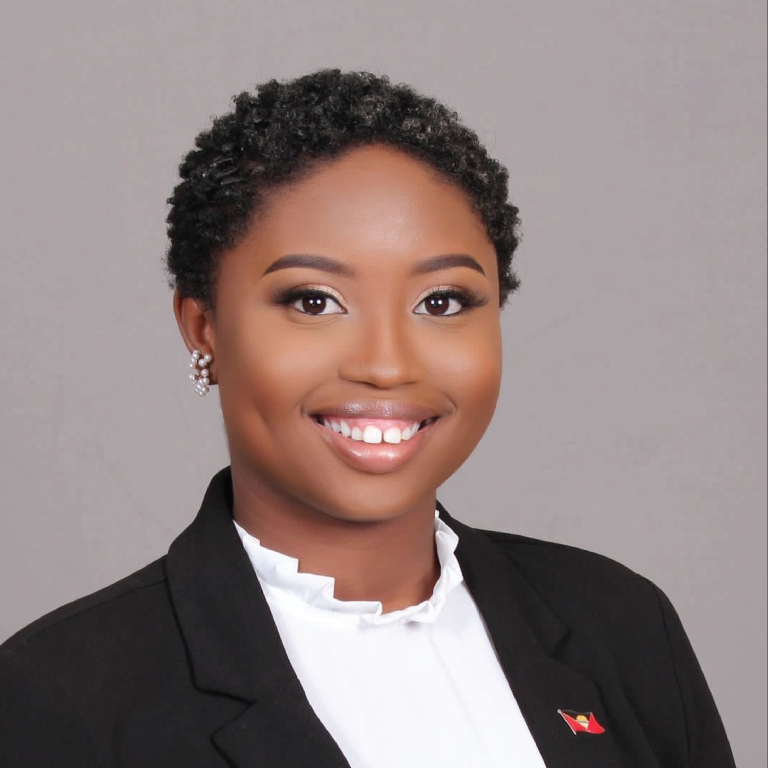 J. Zoë Mercedes Teague is small in stature and believes in taking up space unapologetically. She identifies as a Queeribbean (Queer + Caribbean) woman and is a feminist to her core, she is passionate about issues surrounding gender justice, LGBTQ+ rights, with a particular focus on issues surrounding LBQ persons and abortion to name a few. She has written a research paper entitled "The Circling Hand: An Exploration of the Lives of Lesbian, Bi-Sexual & Queer Women in Antigua & Barbuda" as a part of her studies with the Caribbean Institute for Gender & Development. She hopes to expound on this research some time in the near future. She is a lawyer and pursued her legal education studies in Barbados and Jamaica at the University of the West Indies and Norman Manley Law School respectively. Currently, she is a practicing attorney at the Legal Aid & Advice Centre in Antigua, helping to provide quality legal services to members of the local community who have been systemically disadvantaged. As a multifaceted being, she is also a writer penning a newsletter called Wednesday Word sharing inspirational anecdotes from her life, an entrepreneur owning a small business, Shop Zoe Mercedes and a Public Speaker.
Africa Program Partners
Remi Makinde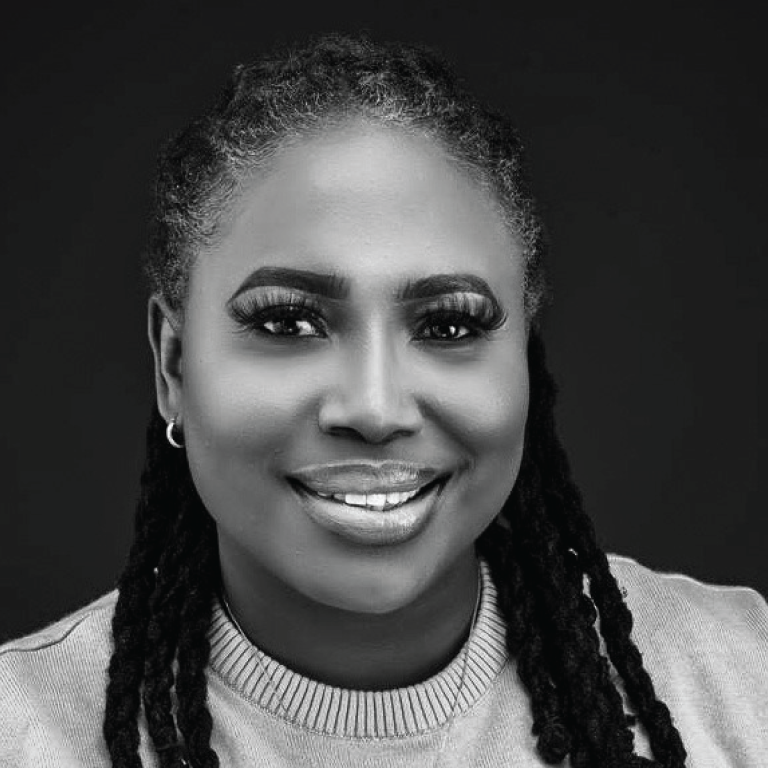 Remi is a feminist and a human rights lawyer with keen interest in sexual rights, grassroot LGBTQI+ movement building and inclusive advocacy. She has worked to promote and protect the rights of women and queer persons in Nigeria through engagement with state institutions and stakeholders while tactfully navigating cultural and religious differences in the country.
Njeri Gateru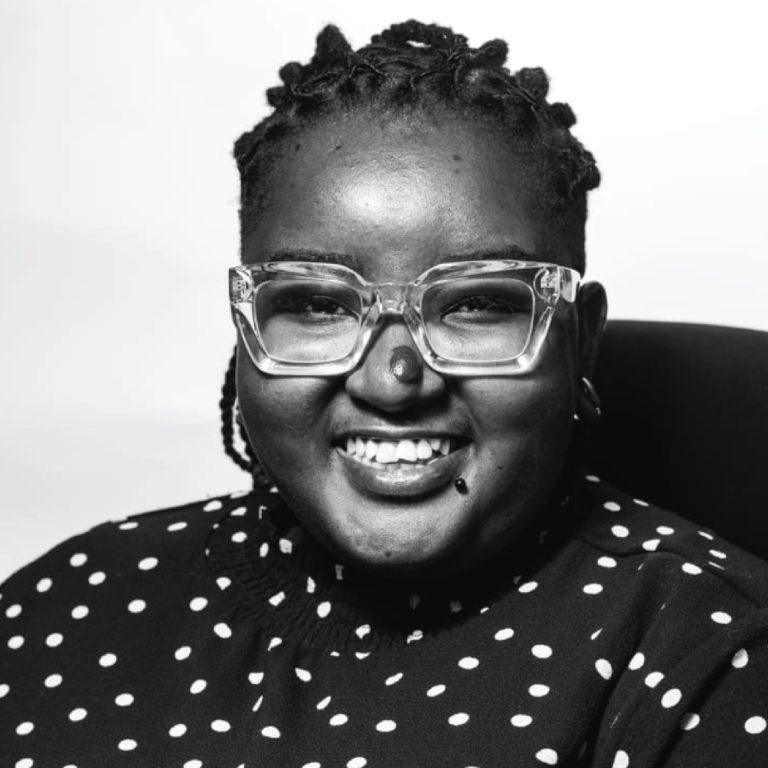 Njeri Gateru (she/her/they/them) is a queer feminist human rights lawyer with over a decade of experience working on the protection of minorities in Kenya including asylum seekers, internally displaced persons and LGBTIQ+ communities. She is the Executive Director of the National Gay and Lesbian Human Rights Commission in Kenya, an organization that provides legal aid and engages in strategic litigation towards equal rights and protection of LGBTIQ persons in Kenya. NGLHRC has successfully litigated for registration of LGBTIQ organizations and ending forced anal examinations. Currently, the organization is litigating towards decriminalization of homosexuality in Kenya. Njeri also curates the 'Because Womxn' forum – a radical space for conversation and collective design on leadership, security and wellness for LBQ identifying women in Kenya. Njeri has previously worked with Human Rights Watch in New York, the Red Cross in Kenya and the Hebrew Immigrant Aid Society. She has researched and written papers on the lived realities of LBQ women in Kenya, the asylum regime and SOGIE, self-love and body autonomy, as well as activism and the online space. She is a pioneer fellow under President Obama's Mandela Washington Fellowship, having undergone leadership training in the University of Virginia and the College of William and Mary in the U.S.A. Njeri sits on the Advisory Board of Nadharia Kenya and the Advisory Committee of the Act Together for Inclusion Fund - ACTIF in Canada.
Steve Letsike
Steve Letsike has more than 16 year's experience in international high-level advocacy, public relations and policy development. Steve's focus is on gender equality, human rights, public health, and broader democratic and accountable governance systems. Steve is the SANAC Co- Chairperson, representing and leading the National Civil Society Forum with 18 Constituency based Sectors. Steve also co-leads the National Task Team of the Department of Justice on Hate Crimes on SOGIE and co-chairs the Commonwealth Equality Network consisting of over 54 members from Commonwealth member States. Steve is the Executive Director of Access Chapter 2 in South Africa, a human rights organization focusing on national and international advocacy to promote and protect the human rights and empowerment of women and girls, and LGBTI+ people in all their diversities.
Yvonne (Yvee) Oduor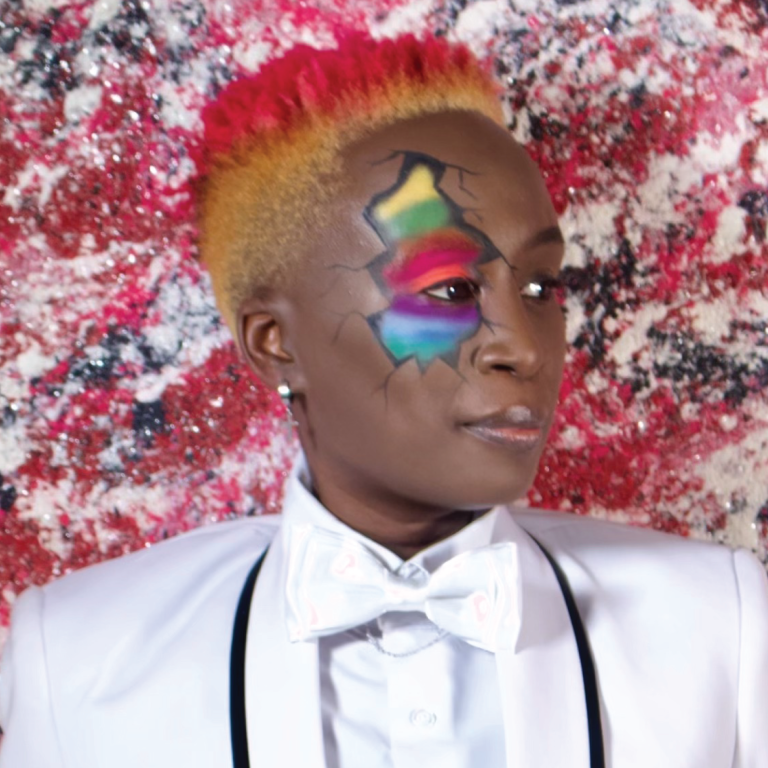 Yvee is a gender non-conforming feminist who uses their background as a journalist to advocate for the human rights of LGBTIQ+ people in Kenya, regionally, and globally. Yvee is currently the Operations Manager at the Gay and Lesbian Coalition of Kenya now galck+ and for a decade has worked and volunteered with several LGBTIQ+ focused organizations in different capacities.
Outright Programs Staff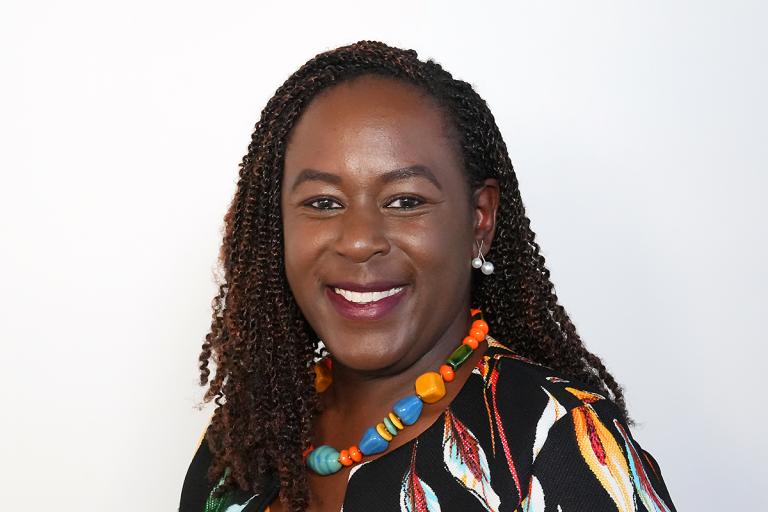 Yvonne Wamari (She/her), is Outright's Africa Program Officer. Her work focuses on advocacy toward ending conversion practices in Kenya, Nigeria, and South Africa through knowledge and evidence generation, awareness creation, and advocacy at national, regional, and international levels. Yvonne has been involved in advancing human rights for well over a decade. She has extensive experience in national, regional, and international human rights advocacy, security management, and movement building. Before joining Outright, Yvonne worked to advance the safety and security of human rights defenders, transitional justice, human rights education, and policy and legislative advocacy.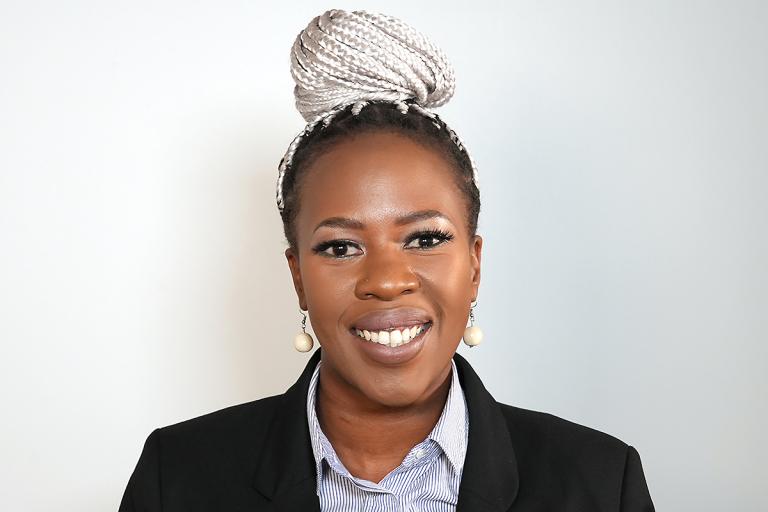 Khanyo (she/her) is an Africa Advocacy Officer based in Johannesburg. She supports the Africa program in advocating for the rights of LGBTIQ people in various national, regional and international fora. Khanyo has worked on human rights issues, including the rights of LGBTIQ persons in Africa at the International Commission of Jurists as a legal advisor; the Initiative for Strategic Litigation in Africa as a senior lawyer; the African Union Commission as a legal associate and the International Development Law Organisation as an associate researcher.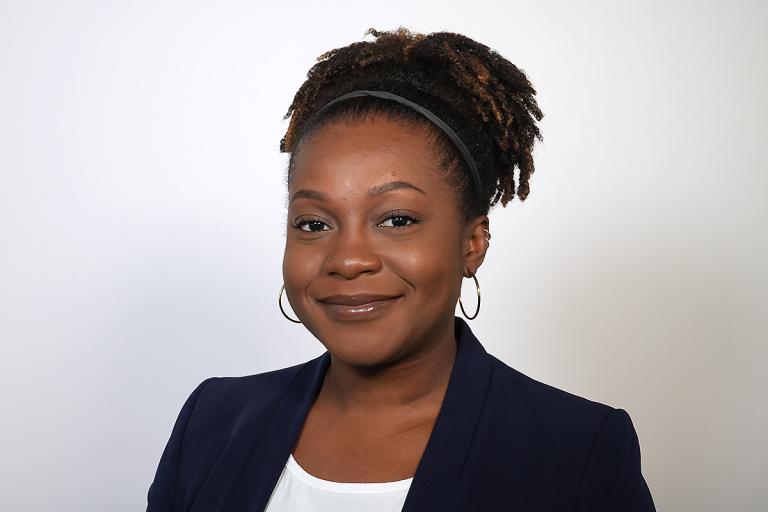 Leah Thompson (she/her) is Outright's Caribbean Advocacy Officer based in Trinidad and Tobago. Leah is a lawyer, a graduate of the University of the West Indies, who worked as a trial lawyer with the Solicitor General's Department of Trinidad and Tobago before entering the non-profit sector. Leah has worked in several roles and projects focusing on gender equality, ending gender-based violence and promoting and protecting the rights of LGBTIQ people. She has consulted with U.N. Women, UNDP, the OAS, Caribbean Vulnerable Communities, Jamaicans for Justice, the Coalition Against Domestic Violence (TT) and the Trinidad and Tobago Community of Positive Women. As project coordinator of the Sexual Culture of Justice project, a collaboration among all registered LBGTIQ organizations in Trinidad and Tobago, Leah's work focused on reducing gender-based violence and preventing LGBTIQ discrimination through coalition building, community action and legislative reform. During that time, she was part of the press team contributing to public discourse in support of the repeal of discriminatory anti-LGBTIQ laws in Trinidad and Tobago.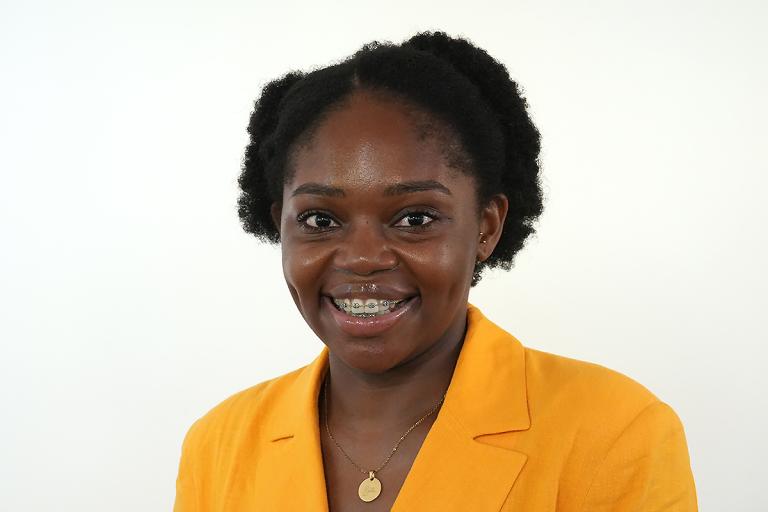 Ohotuowo Ogbeche (she/her) is a writer, lawyer, researcher, feminist, and LGBTIQ rights advocate from Nigeria. As Outright's Global Researcher, she designs and conducts research geared towards the promotion of LGBTIQ persons' rights worldwide. Prior to joining Outright Ohotuowo worked with The Initiative for Equal Rights, Nigeria (TIERs) as the Director of Research and Knowledge Management. At TIERs, Ohotuowo's work centered around conceptualizing research on sexual and gender minority issues, discriminatory laws, policies, and social norms; to feed into policy development, increased social acceptance, advocacy and training efforts. She is experienced in raising awareness about feminist issues and formulating ideas to promote gender equality. She also strongly believes in and advocates for the liberation of all from the patriarchy. Ohotuowo writes on feminism, sexual minority rights and social issues.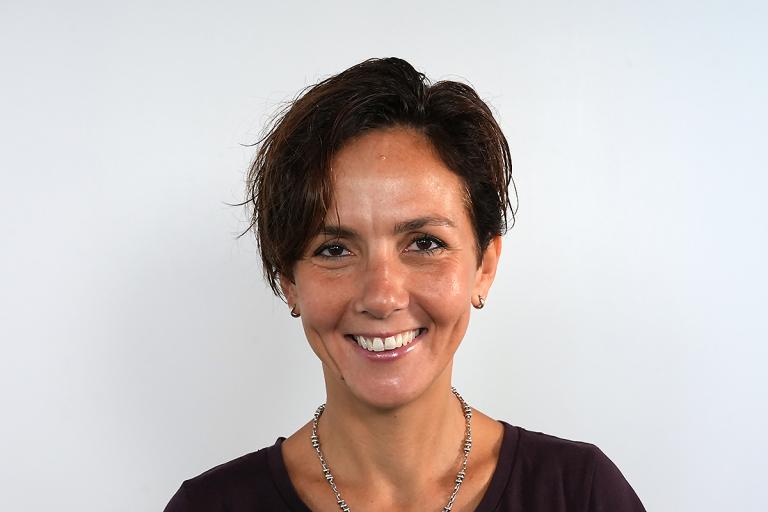 Laura Piazza (she/her) is Outright's Senior Program Manager, LBQ Connect Program. Currently based in Brussels, she is originally from Sicily. Laura leads LBQ Connect, Outright's new global program. Through mentorship, grants, research and advocacy,  LBQ Connect aims to boost the visibility of LBQ issues and leaders around the world. Before joining Outright, Laura spent seven years as the Senior Program Officer at ILGA-Europe, the umbrella organization of LGBTI groups and associations in Europe and Central Asia. She managed large programs on campaigning, communications and socioeconomic inequalities. Before joining ILGA-Europe, Laura worked in academia. She was a policy officer at the European Commission and head of public affairs for a firm specializing in campaigns for the not-for-profit sector.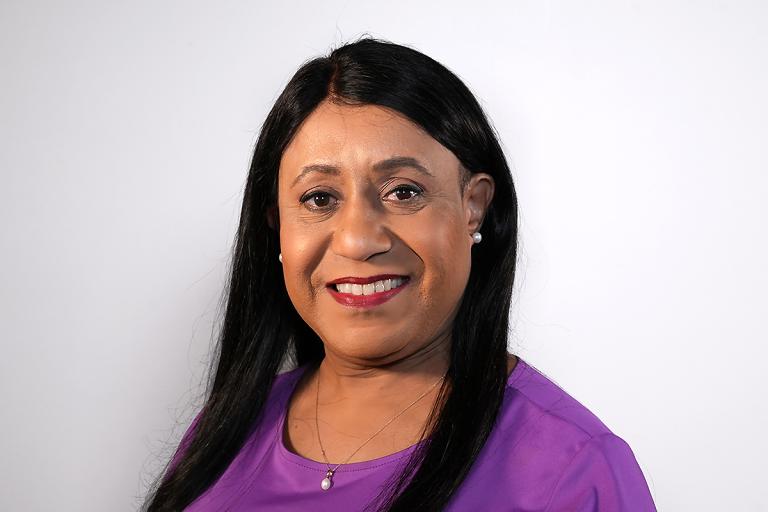 Rikki Nathanson (she/her/hers) is the Senior Advisor of the Global Trans Program, based in the Washington D.C. area.  In her role, she serves as an expert on Outright's work, supporting efforts on legal gender recognition and strengthening the trans and intersex movements globally. Rikki brings a wealth of experience in global trans advocacy combined with a long track record in the business management and nonprofit sectors. Prior to becoming a board member, she was on the Executive Management team at Casa Ruby in Washington D.C.  Before relocating to the United States, Rikki worked in the corporate sector as Company Secretary for a blue-chip company in her native Zimbabwe before opening an events, modeling and consultancy company. She founded the first trans-led and trans-specific organization in that country. As the Chairperson, she was instrumental in forming the Southern Africa Trans Forum. Rikki left that position in 2018. She is famously known for having stood her ground and instituting and winning a civil suit against the government and police of her native country after her unlawful arrest and detention in 2014.
UN Team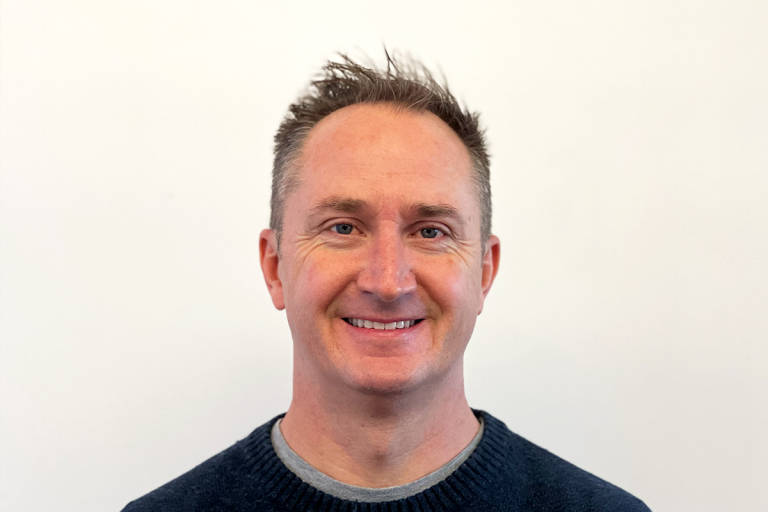 André du Plessis (he/him) is OutRight's Interim UN Program Director and an independent consultant on LGBTIQ human rights. André was ILGA World's Executive Director from 2017 to 2021. Prior to being appointed as Executive Director, André headed-up ILGA World's advocacy work at the UN, building a team to assist LGBTI organisations from around the world use the UN system to help bring change in-country, and worked with many others on the challenging and successful civil society campaign to create the position of UN Independent Expert on Sexual Orientation and Gender Identity.  He is a human rights lawyer, also with experience in the Corporate, Financial Services and Litigation fields in both London and Hong Kong.  Prior to ILGA World, he worked on business and human rights in conflict zones, environmental and trade justice issues, and also supported UN Special Procedures at the Office of the High Commissioner for Human Rights. Born in Zambia, André is South African, Swiss and British, and grew up in the UK and India before studying law at the University of Cambridge and UCL. He currently lives in Geneva, Switzerland, and is moving to the United States in 2023 to finally be in the same country as his husband. In his spare time, he enjoys hiking, cycling, reading world fiction and cooking.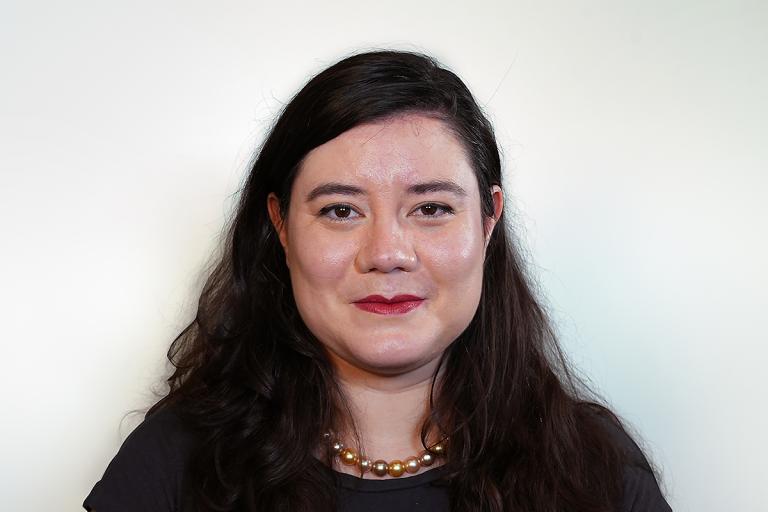 Luiza Drummond Veado (she/her) is Outright's Senior Program Officer, working with the United Nations and leading our multilateral advocacy efforts. Luiza is a Brazilian attorney based in New York. Previously, she worked at the Rapporteurship on Rights of Lesbian, Gay, Bisexual, Trans and Intersex Persons of the Inter-American Commission on Human Rights for almost two years, where she developed thematic reports and worked on leading regional cases on LGBTI rights. Prior to this, she was a member of the Human Rights Clinic at the University of Essex and has worked at the Inter-American Court on Human Rights, the Center for Justice and International Law and the Minas Gerais State Human Rights Council and its Truth Commission. Luiza has also published several academic articles on sexual orientation, gender identity and sex characteristics; trained more than one hundred activists and government officials on international and regional non-discrimination standards, with a focus on LGBTIQ rights; and has coordinated an award-winning video campaign on violence against LGBTI persons in the Americas.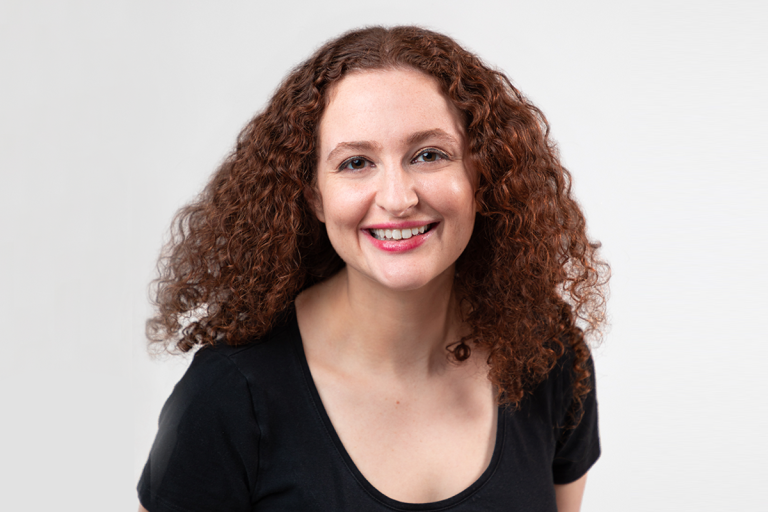 Hannah Kohn is a United Nations Advocacy Fellow at Outright International. She holds a Juris Doctor from the City University of New York School of Law, where she was a student practitioner in the Human Rights and Gender Justice legal clinic. Hannah has worked with the UNDP, the Global Justice Center, the Center for Constitutional Rights, MADRE, and the Lawyers Committee on Nuclear Policy. She is passionate about the intersection of international law and gender justice.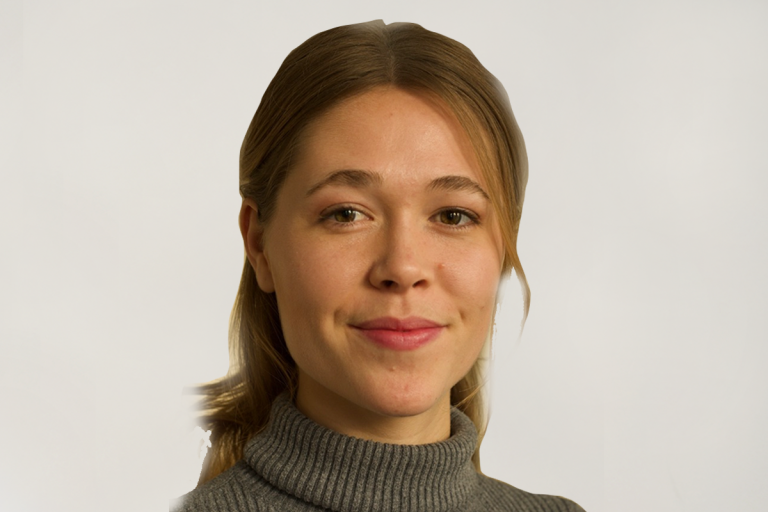 Zoë Schott (she/her) is a researcher and policy advocate who is currently serving as an intern with Outright International's UN team. She is passionate about advancing sexual and reproductive rights globally with evidence- and community-based advocacy. Zoë recently graduated with a MSc in international public policy from University College London, where she partnered with a local advocacy organization to conduct an original mixed-methods study on sodomy laws' impacts on LGBTIQ individuals' willingness to seek sexual healthcare. A trained dancer and performance artist, she has leveraged this background in her advocacy for abortion and LGBTIQ rights. Examples include efforts to reduce abortion stigma by connecting emotionally with voters, build a pro-abortion movement in her Maine hometown, and—before the pandemic—co-found a monthly activist variety show where queer performers spurred audiences to political action in support of their rights. Before graduate school, Zoë worked on diversity initiatives at the Council on Foreign Relations and cultural exchange programming in the Philippines.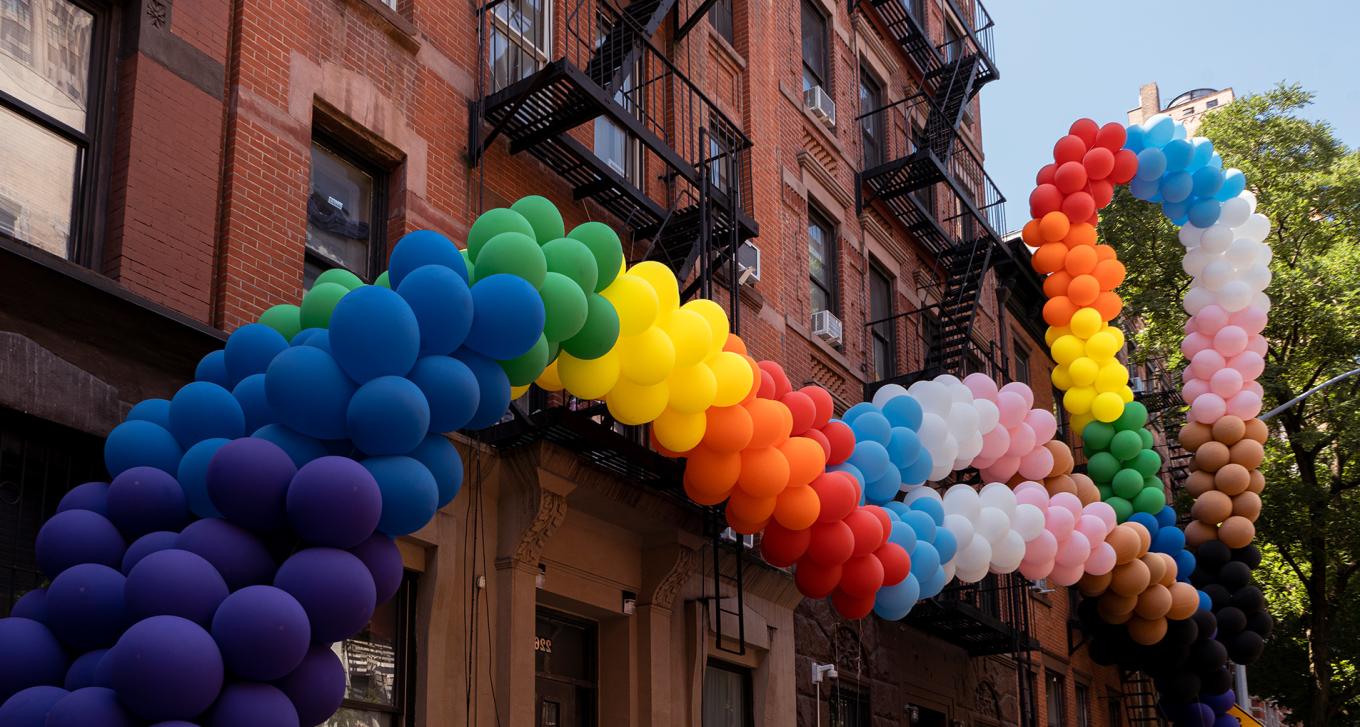 Take Action
When you support our work, you support a growing global movement and celebrate LGBTIQ lives everywhere.
Donate Now