Partner with Outright
Corporate Engagement
Who We Are
Outright International works together for better LGBTIQ lives. 
Outright is dedicated to working with partners around the globe to strengthen the capacity of the LGBTIQ human rights movement, document and amplify human rights violations against LGBTIQ people, and advocate for inclusion and equality. 
Founded in 1990, Outright works with the United Nations, regional human rights monitoring bodies, and civil society partners. Outright holds consultative status at the United Nations, where it serves as the secretariat of the UN LGBTI Core Group. 
Outright is also a Founding Member of the Partnership for Global LGBTI Equality – or PGLE - a World Economic Forum Lighthouse Project and a coalition of businesses committed to leveraging their individual and collective advocacy to accelerate LGBTI equality and inclusion globally.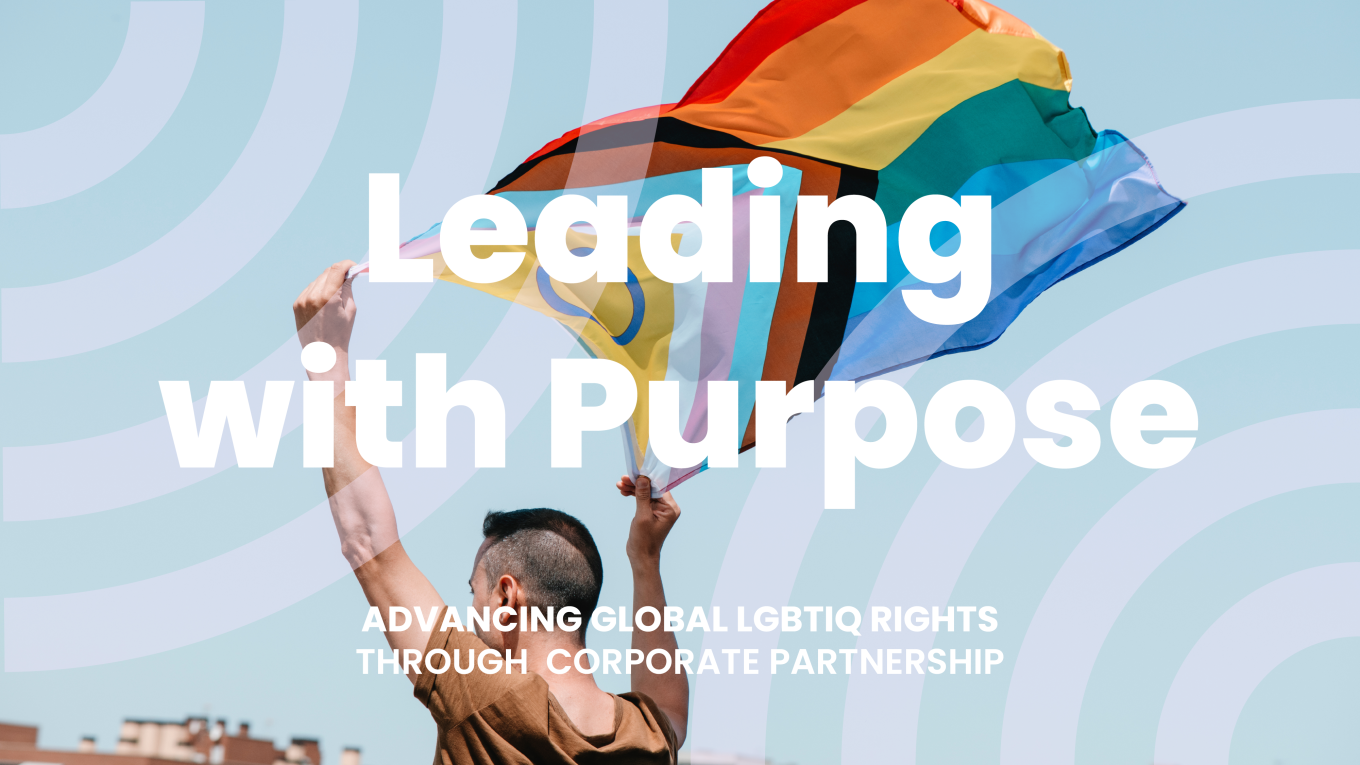 Future-focused companies know that the way forward in business is through shared-valued creation and a strong commitment to solving for social good for the benefit of all of their stakeholders; from employees and customers to communities and shareholders.
If you are one of these companies, Outright wants to work with you.
What We Do
Our mission is to ensure human rights for LGBTIQ people everywhere by amplifying, advocating, supporting and celebrating.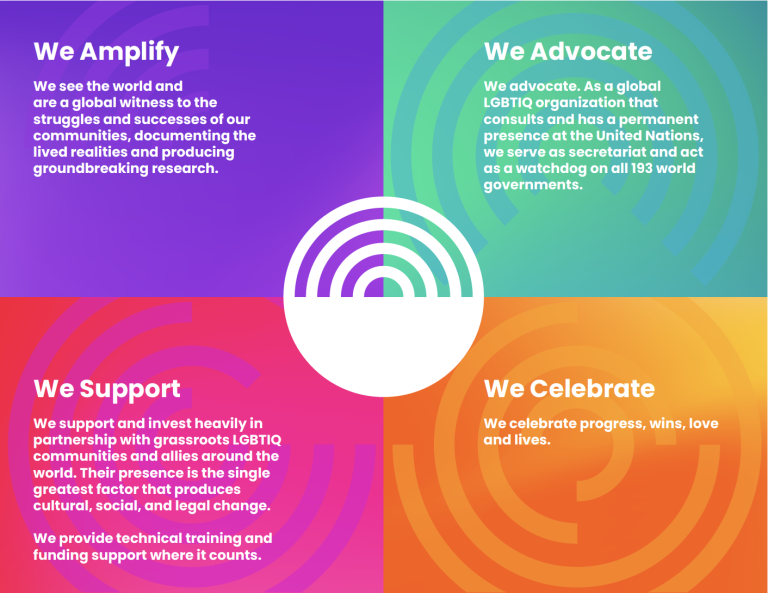 Around the world, lesbian, gay, bisexual, transgender, intersex, and queer (LGBTIQ) and allied advocates continue to face enormous challenges and risks to their personal safety by calling out and forcing changes to laws that discriminate against them. Outright works at the international, regional, and national levels to research, document, defend and advance human rights for LGBTIQ people globally. We partner directly with human rights defenders, allies, and organizations to produce reliable data on the experiences of LGBTIQ people around the world and support research-based advocacy and capacity-building for LGBTIQ rights.
Outright prioritizes work with corporate leaders to advance LGBTIQ Human rights globally. 
Our partnerships reflect a company's core values, help guide decision making and drive measurable value. By educating and engaging senior leaders and managers, we help build CSR, DEI and core business competence, enhancing competitiveness to deliver positive societal impact.
78% of consumers expect businesses to help and protect the greater communities they serve in addition to protecting their employees.*
*Source: Edelman Trust Study
The human toll of LGBTIQ discrimination is unquantifiable.
There is also an economic cost to homophobia and transphobia that hurts everyone – and the numbers are staggering: worldwide, losses likely exceed USD $119 billion of GDP.
Beyond the moral imperative, advancing inclusive and diverse societies promotes equality, open societies, stronger economic environments and greater opportunity for everyone.
LGBTIQ+ rights are human rights, and human rights are a universal value.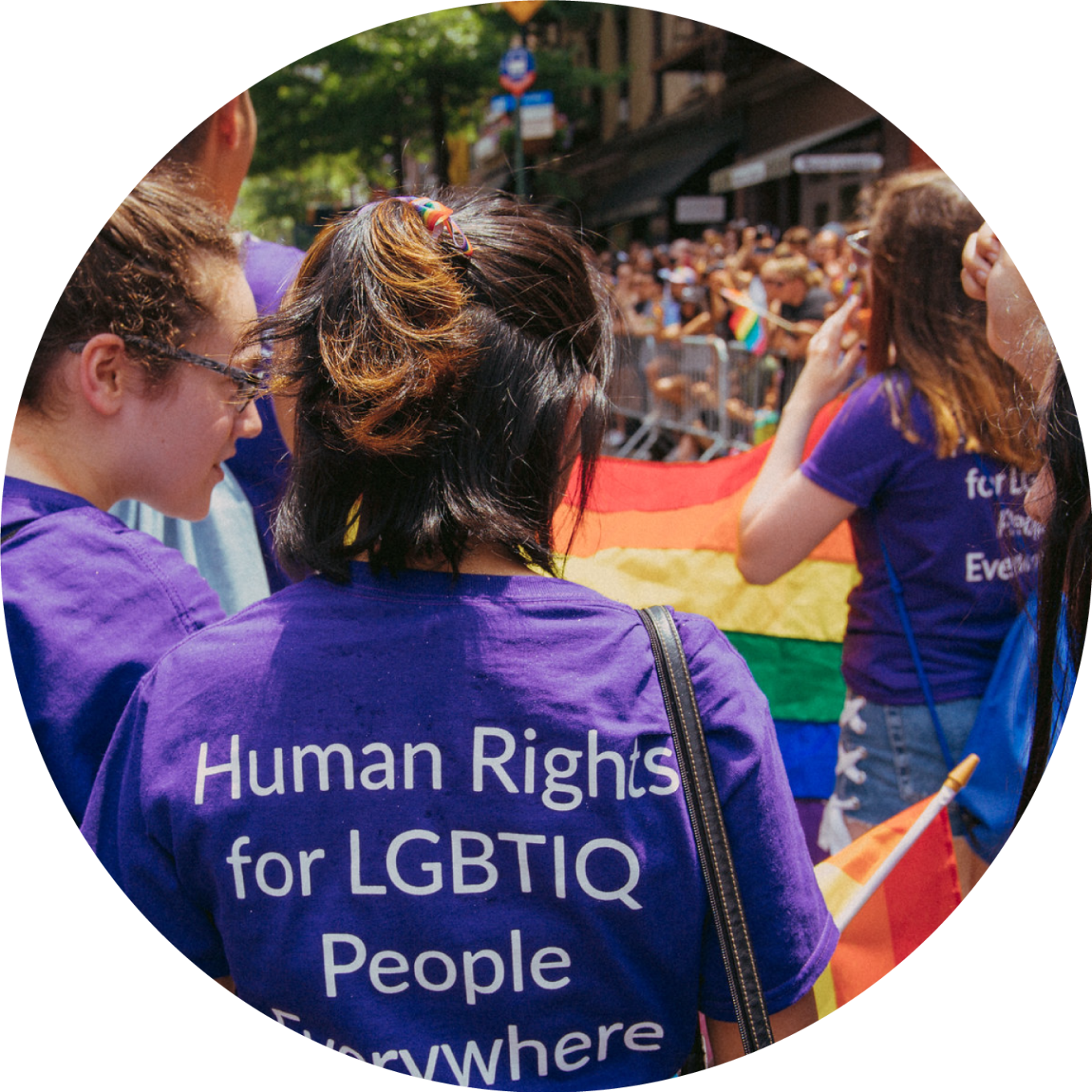 In partnership with Google.org, we created a four-step guide that will provide you with the content you need to make a compelling case for action so your company can increase its philanthropy for global LGBTIQ causes. By using the Guide, corporate professionals will be positioned to help build a diverse, equitable, and inclusive business environment and enable positive change for LGBTIQ communities worldwide. By supporting global LGBTIQ causes, your company can be part of historic advancements that will help shape a better future for LGBTIQ people everywhere. 
When we look back on this time in our history, we will be measured by our capacity for kindness and compassion and our ability to mobilize collectively – we will be remembered for the actions we take.
In carrying out our mission, Outright engages with a wide array of corporate partners from diverse industries to advance our work, opening up companies to an ever-growing population of LGBT stakeholders and improving our global communities every step along the way.
Outright understands the inherent value of creating strategic partnerships with like-minded companies. Collaboration strengthens Outright and our partners, providing unique opportunities to link social impact with positive outcomes for business.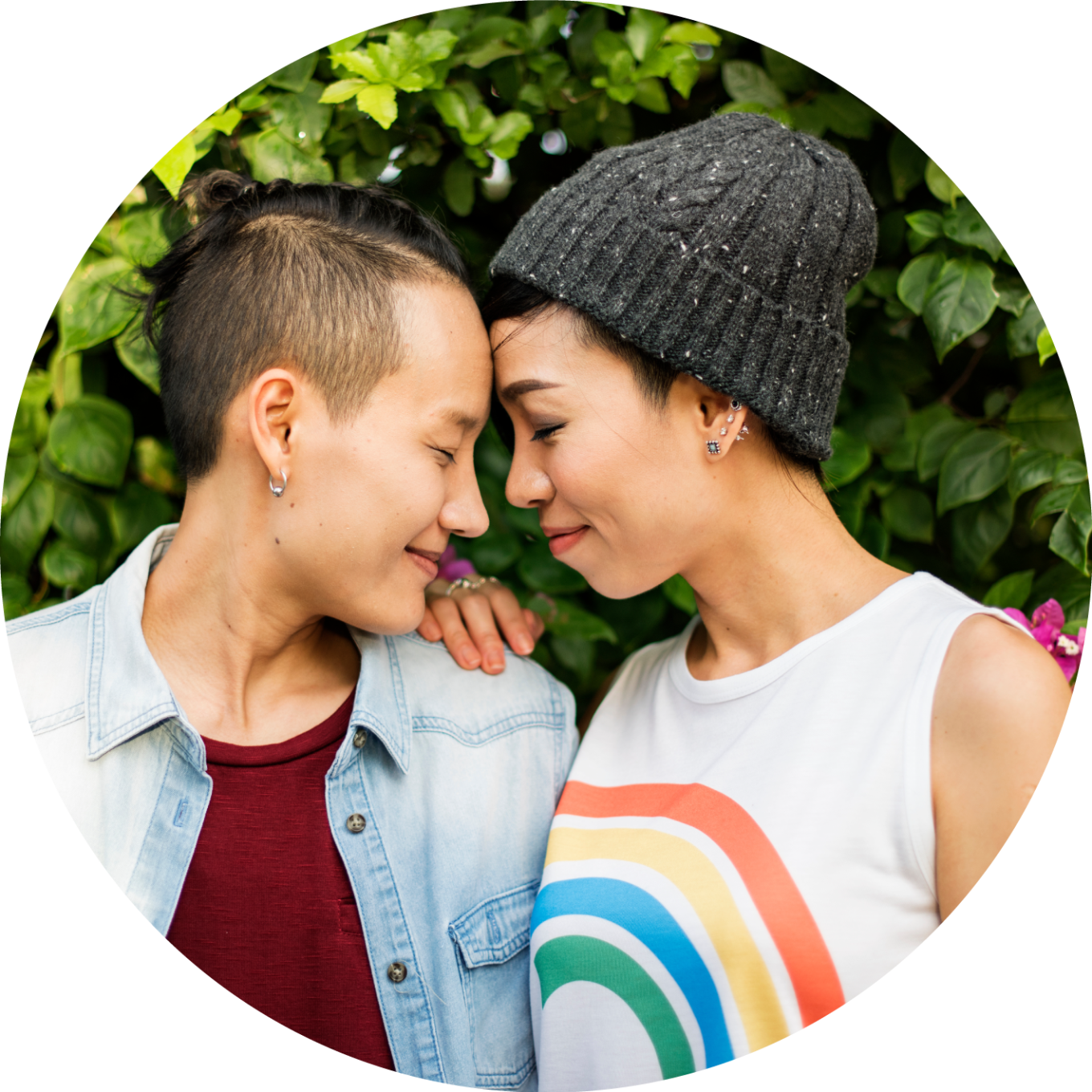 Outright Teams Up With Companies In A Variety Of Ways.
ADVISORY SERVICES: strategic consultations include project- or country-based analysis, network building and meeting preparation.

EMPLOYEE ENGAGEMENT AND VOLUNTEERING: VIP invitations for your employees to observe insider events, programs and conferences; we work with you to customize virtual programs for a strong corporate volunteer experience.

ACCESS TO DATA AND RESEARCH: Be among the first to access Outright's global reports and news releases.

EDUCATION AND TRAINING OPPORTUNITIES: Curated workplace events help your employees expand their knowledge of LGBTIQ human rights and strengthen their capacity to apply a global-local lens in defining goals and decision-making.

BRAND VISIBILITY THROUGH COMMUNITY IMMERSION: Amplify your values and meaningfully connect your employees and consumers to a cause and community they care about.
By Collaborating With Outright
Gaining access to data, knowledge and networks to inform strategy and business decisions.
Gaining an advantage over competitors by leading on best practices.
Improving risk management with regard to the material risk of doing business in hostile environments.
Protecting the image and reputation of your company against the perception of insufficient action.
Propelling innovation by exploring solutions, including collectively with other businesses, which positions your company to capitalize on emerging opportunities.
Enhancing employee advocacy and talent recruitment.
Advancing financial performance – an authentic commitment to inclusion delivers a clear ROI, while longer-term, combating discrimination opens markets.
Empowering employees to make a social impact by building their capacity to apply a global-local lens in defining goals and decision-making.
Generating customer loyalty, as consumers care and want to do business with companies that demonstrably share their values.
Quote from Maria Sjödin
The corporate sector has played an important role in the progress of LGBTIQ rights for several decades. Companies realize that, beyond the imperative to support human rights, it is smart business to promote and advance inclusive societies.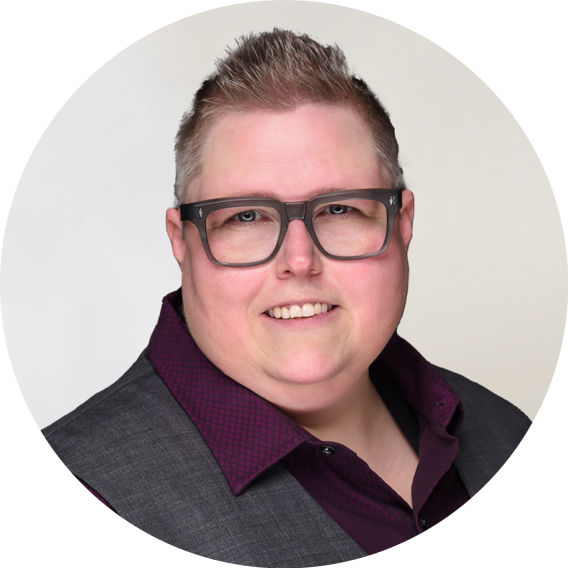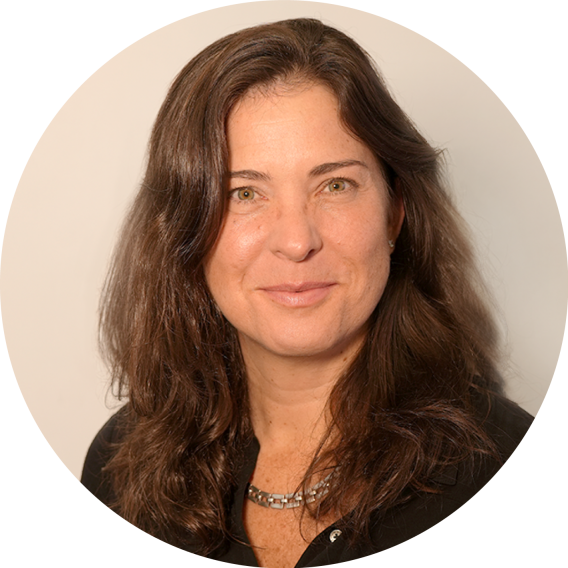 Collaboration
Partnership packages range from USD $5,000 to $250,000+. For more information, examples, and to discuss how your company can partner with Outright, please contact:
Elise Colomer-Cheadle
Director of Development
T +1 917-225-1288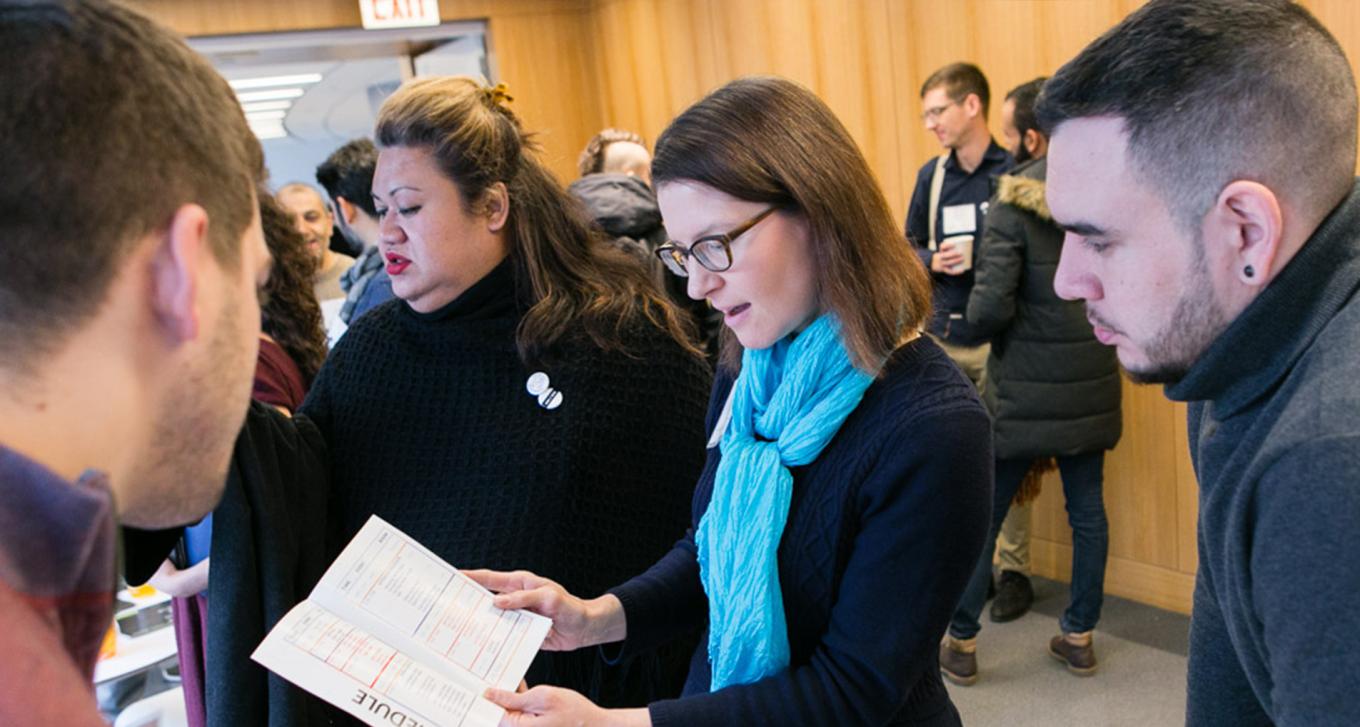 See what your support makes possible.
Our reports on global threats and opportunities confronting our LGBTIQ communities share research on urgent, relevant issues.
Explore our Research