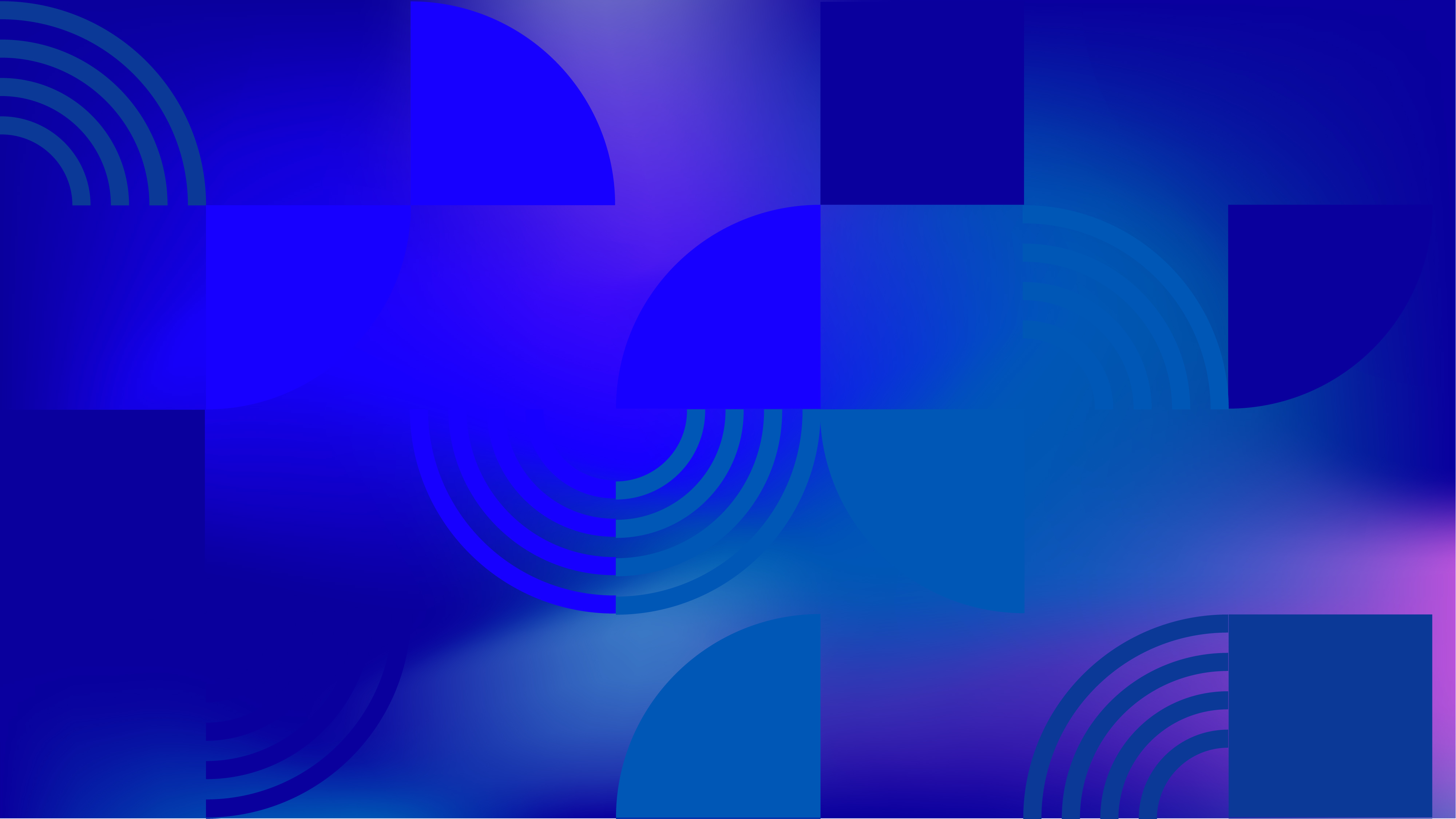 Insights
Meaningful Inclusion at the United Nations
Outright International's Executive Director Maria Sjödin spoke on a panel at the Generation Equality Midpoint Moment during the 2023 Sustainable Development Goals (SDGs) Action Weekend, a convening to accelerate gender equality at the United Nations level. 

This convening highlights the halfway point for the United Nations' SDGs, a wide-ranging list of goals that include ending poverty, increasing climate action, reducing inequalities, and achieving gender equality, adopted in 2015 to be accomplished by 2030. 

Maria's intervention reminds us that when we have conversations about gender equality, we must be inclusive of everyone, including LGBTIQ people.
Hear Maria's perspective on the pushback LGBTIQ people face and what we can do to promote continued, meaningful inclusion at the United Nations.
Our Movements' Challenges 
What are the challenges for LGBTIQ persons? Where do I start? To begin, 64 United Nations Member States still criminalize consensual same-sex sexual acts. Only 42 protect Trans people from being fired at work just for being who they are. Shockingly, 183 United Nations Member States have no restrictions on medical interventions for intersex infants.
Added to this, in the current climate of pushback and disinformation, we find that we cannot have dialogue with those in positions of power in the very places where LGBTIQ persons face the most difficult challenges. I call on United Nations stakeholders: if you oppose LGBTIQ inclusion in any way, please come and talk to us at Outright. We must engage in respectful discourse and find a way forward because people's lives are at stake here. Entering into this dialogue is my first call to action.
The phrase "leave no one behind" (one of the core guiding principles of the SDGs) is hollow when, in fact, LGBTIQ people are being purposefully left behind. It is one thing for States acting in goodwill to fail to deliver on inclusive development; it is another to systematically seek to remove the very idea of LGBTIQ persons from their population.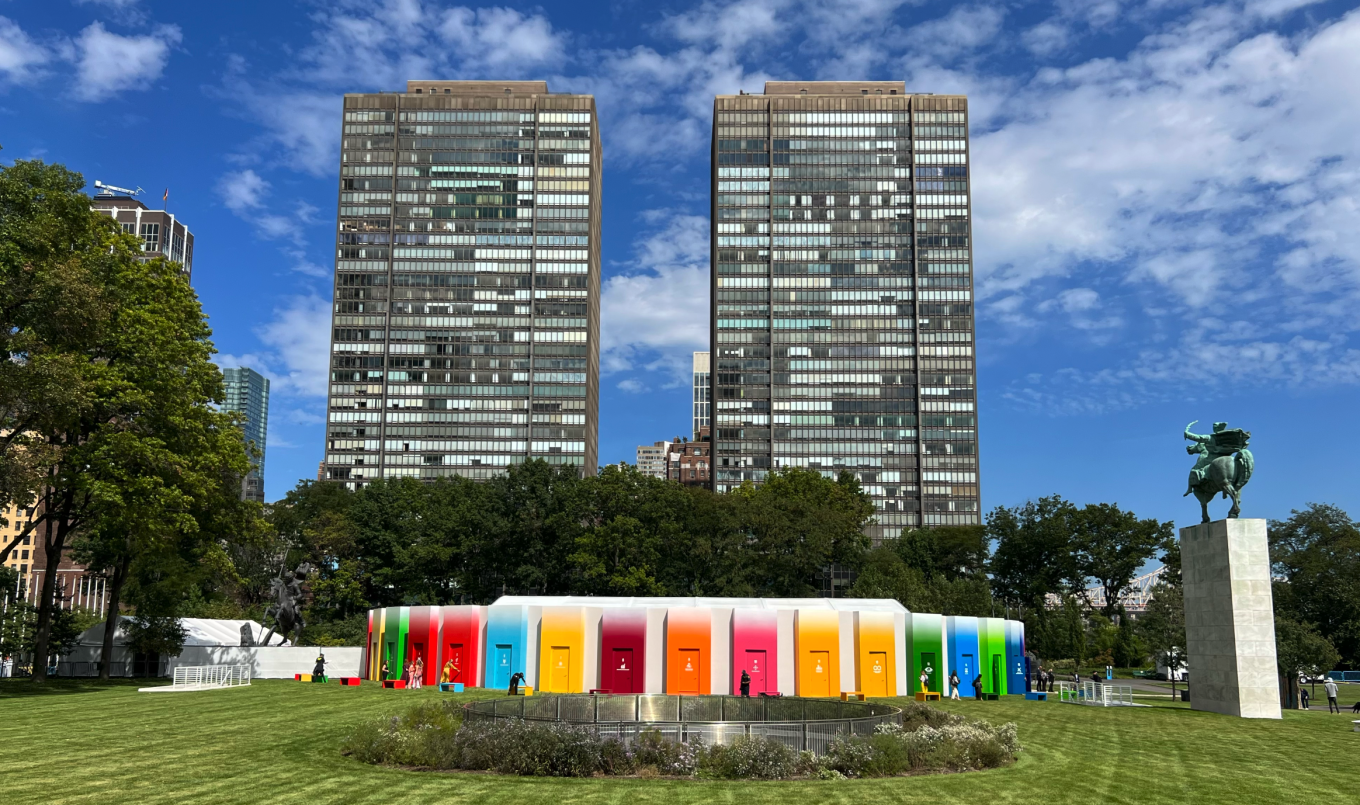 The United Nations' 17 Sustainable Development Goals (SDG) took center stage during the 2023 United Nations General Assembly, shown here through this SDG interactive pop-up on the UN lawn.
Inclusive development considers the goals of poverty alleviation, social inclusion, and sustainability and focuses explicitly on ensuring everyone reaches those goals inclusively and equitably.
Some governments say, "Our development efforts are inclusive of everyone." But just saying this, while not addressing real legal and societal barriers to economic inclusion, is not enough. Governments simply must do better.
Fighting Back
We see some countries taking much-needed law and policy reform. Thank you to the approximately 20 countries that have decriminalized consensual same-sex relationships since the Strategic Development Goals (SDGs) were established eight years ago, including Barbados, India, Singapore, Angola, Bhutan, St. Kitts & Nevis and Antigua & Barbuda. Our heartfelt gratitude goes out to the roughly 15 countries that have updated their laws, recognizing that the only real non-abusive way for a Trans person to gain the legal recognition of their gender is to allow them to request that change with a simple administrative procedure rather than medical intervention. Look out for our campaign celebrating these changes in the coming weeks! There are other significant changes taking place: St. Lucia has recognized that LGBTQ victims of domestic violence should be protected, and we have seen recent court rulings in Kenya and Eswatini recognizing the right to freedom of association for those fighting for the dignity and rights of LGBTIQ persons. 
As the Special Rapporteur on Freedom of Association, Clément Nyaletsossi Voule, said recently, "Freedom of association is a cornerstone of all other human rights because you need this right to help advance others."
My second call to action is for United Nations Member States: learn from these good examples and think how you can do better as a holder of power!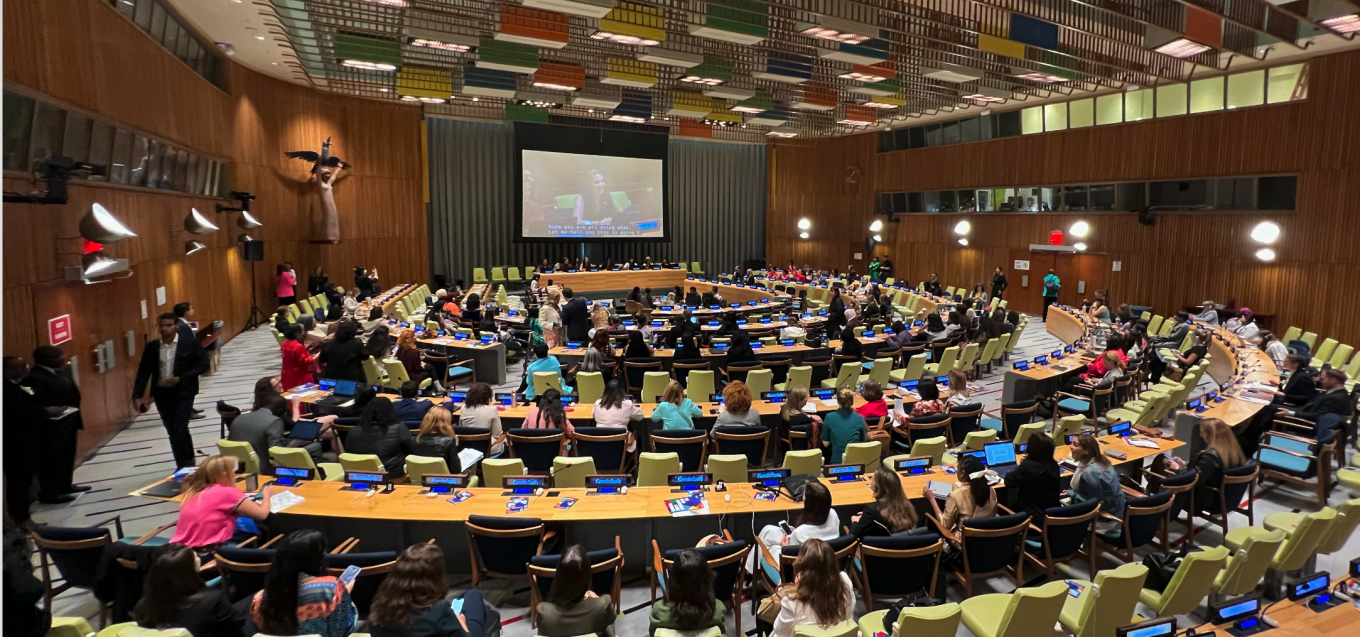 The Generation Equality Midpoint Moment panel took place in the Trusteeship Chamber in front of high-level member states and representatives at the United Nations Headquarters in New York.
Supporting and Strengthening Democratic Institutions 
We see breakdowns in democratic accountability across the globe, rampant misinformation, polarization of the political discourse, silencing, censorship, and even imprisonment or death of opponents. These failures affect all people, especially LGBTIQ people, who are now at the center of the fight. We are being utilized as a political football by those who wish to wage culture wars.
 
"Transformation of society matters, and we at Outright have a long-term and consistent willingness to partner with all persons of goodwill: women's groups, mainstream human rights organizations, disability groups, indigenous groups, humanitarian providers, development organizations, corporations, and banks. Building these relationships is right at Generation Equality's heart: moving together toward shared goals."
 
It is vital to highlight how LGBTIQ movements align with the broader movement for gender equality. Sometimes, we hear that LGBTIQ rights take away from women's rights. This way of thinking is just not accurate. People of diverse sexual orientations and gender identities experience persecution due to not upholding gender norms, just like all women who face discrimination when they deviate from expected gender roles and stereotypes. Women and LGBTIQ people encounter the same forces of the patriarchy, and we must stand together.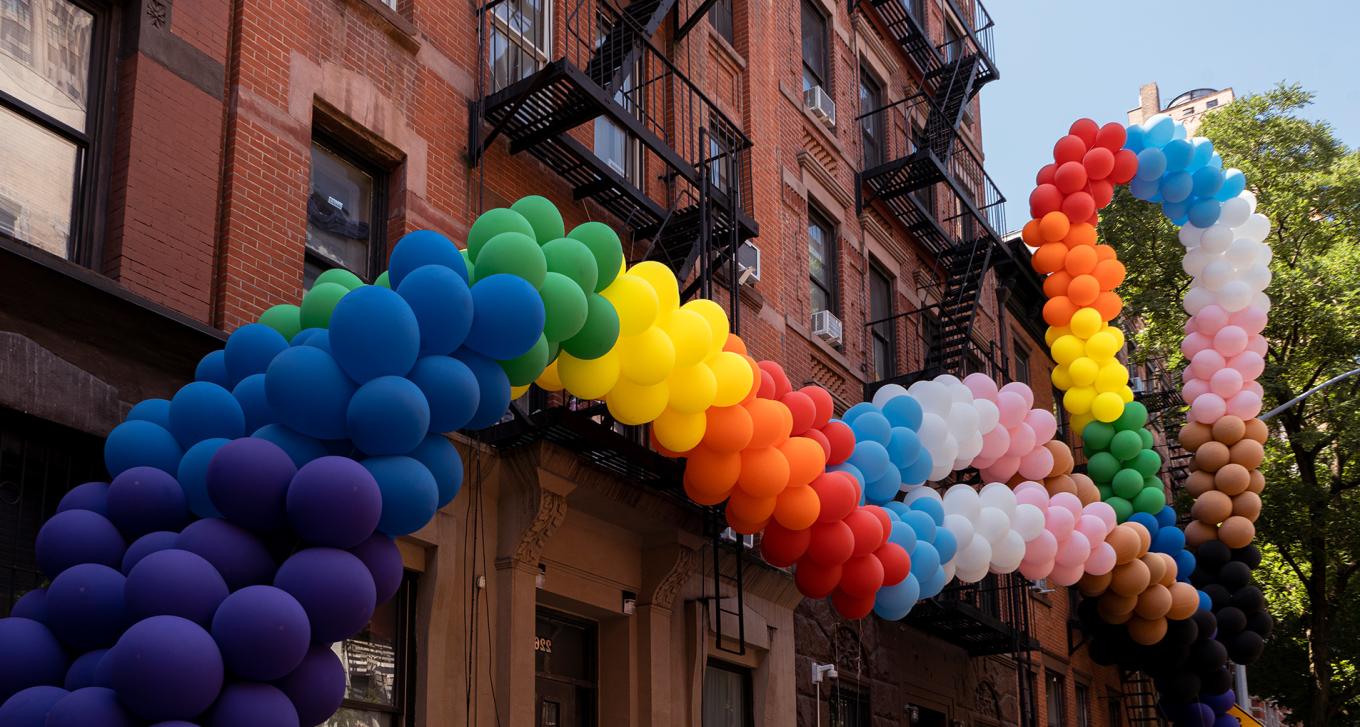 Take Action
When you support our research, you support a growing global movement and celebrate LGBTIQ lives everywhere.
Donate Now