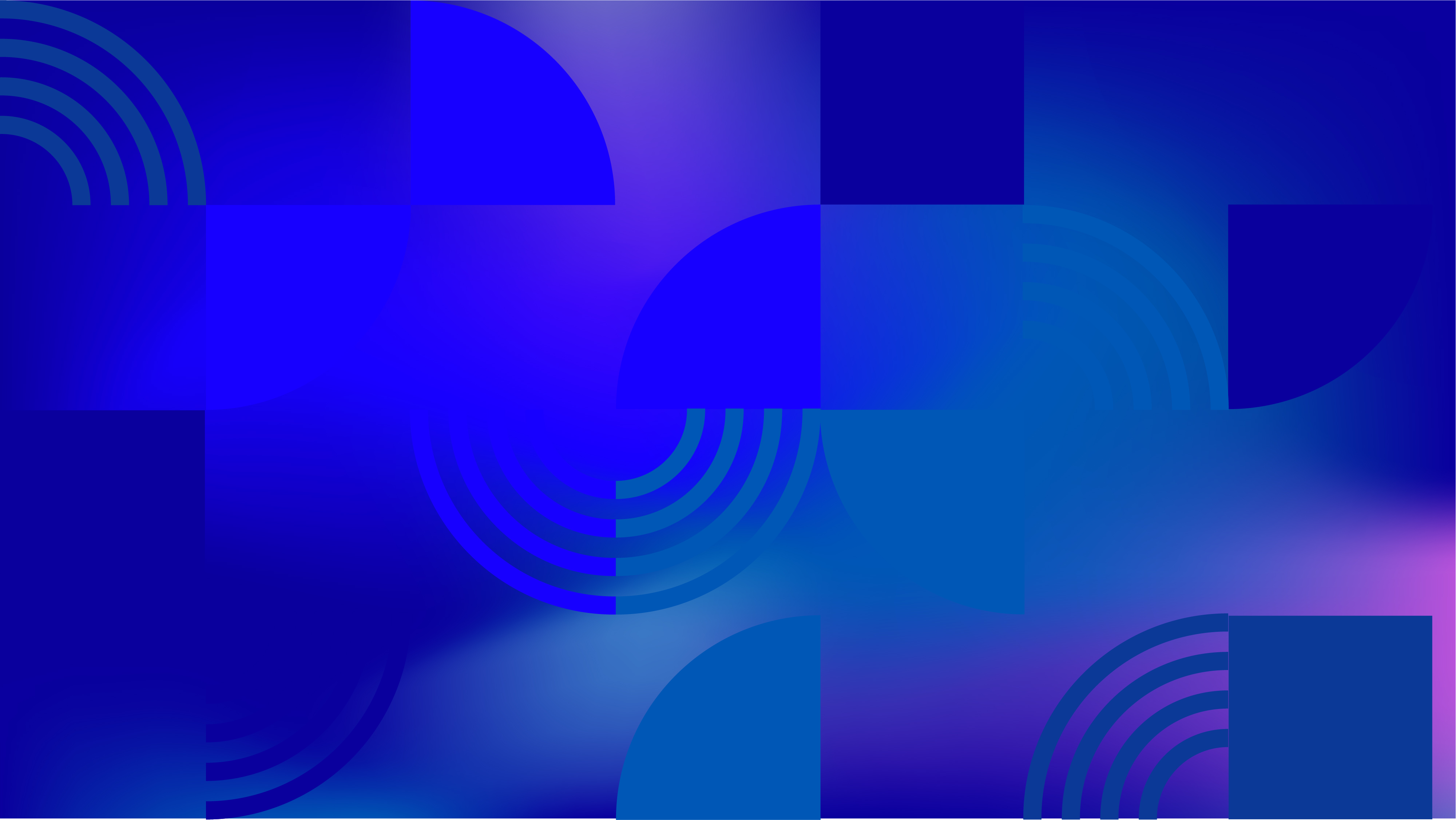 Press Release
Outright International Recognized LGBTIQ Pioneers at Celebration of Courage Gala
New York, New York -  June 7, 2022, Outright International, the leading human rights organization dedicated to improving the lives of LGBTIQ people across the world through research-based advocacy, activism, and partnerships with the United Nations, regional human rights monitoring bodies, and civil society partners, honored LGBTIQ pioneers at its 26th Celebration of Courage Gala. An evening of inspiration, the gathering highlighted Outright's achievements while elevating and advancing the voices of those leading the charge for LGBTIQ equality around the world. The event attracted high-level supporters who are among New York City and the world's most influential philanthropists, industry and civic leaders, and luminaries.
This year's honorees included feminist lesbian and academic activist Gloria Careaga, who received the prestigious Felipa De Souza Award; Procter & Gamble's senior director of global LGBTQ+ Equality and recipient of the OutSpoken Award, Brent Miller; and artist, activist, and Pussy Riot co-founder, Nadya Tolokonnikova, who was honored with the OutStanding Award.
"We are beyond excited to meet in person and celebrate the outstanding courage, hope, and inspiration of our honorees," noted Maria Sjödin, acting executive director of Outright International. "With commitments to advancing human rights, feminist values, and improving LGBTIQ lives, Gloria, Brent, and Nadya embody our advocacy and activism dedicated to those who are made invisible and are marginalized. We are forever grateful to them."
FELIPA DE SOUZA AWARD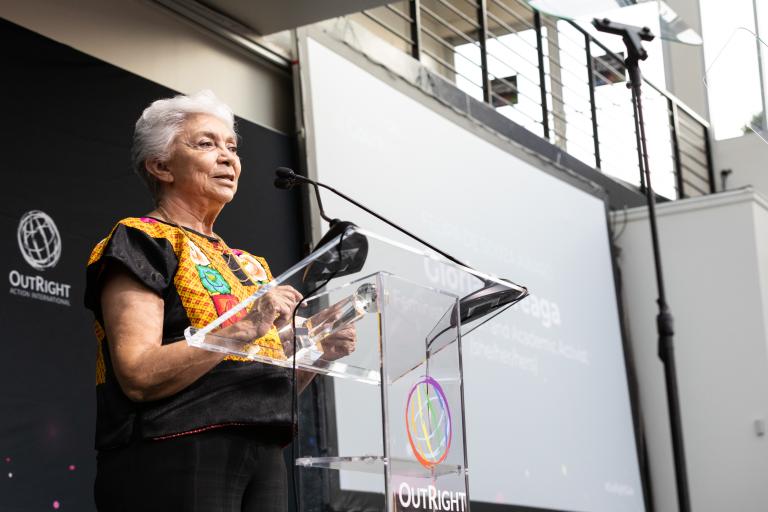 "I am very honored with the distinction that Outright has given me with the Felipa de Souza Award, not only for the meaning of the award itself–which honors the pride and courage with which Felipa faced her challenges–but also for the recognition it gives to the work and trajectory of those of us who dedicate ourselves to the defense of human rights," said Gloria Careaga.
OUTSPOKEN AWARD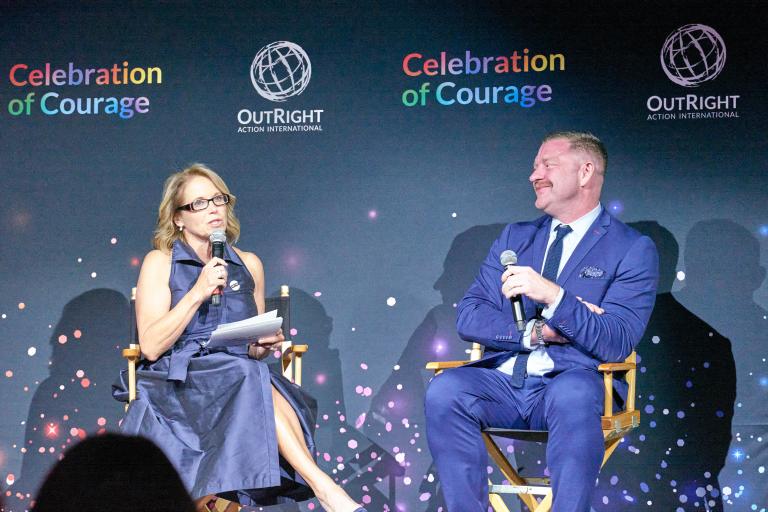 ​​"It's the stories of the LGBTIQ community that motivate and give me courage—the courage it takes all of us to show up as our authentic selves and be seen, heard—and often tested," said Brent Miller, senior director, global LGBTQ+ equality at Procter & Gamble. "I am grateful for this honor, not because it represents me, but because it represents us, and the work we do together—and must continue to lead—to create change."
OUTSTANDING AWARD
"I'm incredibly honored and proud to be working with Outright. I want to thank everyone for recognizing our efforts. I send you love, inspiration and hope. I really do believe that we can build a better world together. Thank you." said Nadya Tolokonnikova.   
The gala returned to an in-person gathering with COVID-19 protective measures, including proof of vaccination. In attendance were prominent guests, such as award-winning journalist, author, and founder of Katie Couric Media, Katie Couric; Dayodane, host of The Dayodane Show; and internationally renowned content creator and TV host, Nikkie de Jager, also known as NikkieTutorials. Aside from the awards presentation, the affair featured a golden hour welcome reception, an auction that raised more than 888K, and a lively paddle raise for Outright's lifesaving work. The evening concluded with a closing reception. 
View the gala photos here.  
Prior to the Celebration of Courage Gala, Outright hosted a virtual press conference moderated by our acting executive director, Maria Sjödin. She was joined by our honorees Gloria Careaga and Brent Miller, who provided brief remarks and answered questions from the press. Watch the press conference below.  
Celebration of Courage Gala is made possible through the generous support of all our corporate sponsors, most particularly our Diamond partner, Adobe Foundation; our platinum partners: Constellation Brands, Procter & Gamble, and YouTube; and our gold level partners: Google.org and JAMF.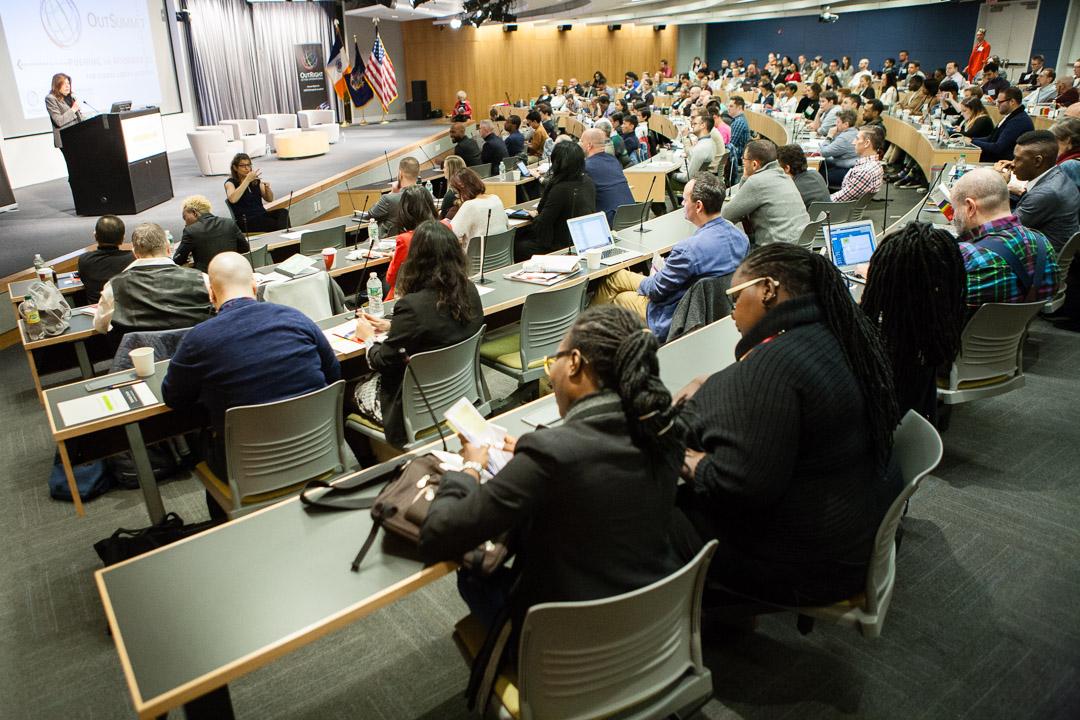 Read Our Publications
Since 1990, we have partnered with activists from all over the world to produce hundreds of groundbreaking reports.
Learn More