"It's a gold-plated week for an activist- making our network stronger and our connections more influential."
That's how one Asian activist described OutRight's UN Advocacy Week, which wrapped up Dec. 11 for 39 human rights defenders from across the world, who spent a full week together learning from each other and talking with governments and UN agencies about the most pressing issues facing LGBTIQ people in their own countries, regions and across the globe. They cited similar concerns: safety and security, discrimination, violence and access to education, health care and employment. The week officially ends on Dec. 12 after a day-long conference, OutSummit which will draw additional activists from the United States, along with writers and researchers on issues related to sexual orientation, gender identity and intersex status.
They also met with journalists at a briefing on transgender and intersex rights and a smaller group was interviewed for a program to air next year on Logo TV, a digital and satellite television channel aimed at the lesbian, gay, bisexual and transgender community.
On Dec. 10, Human Rights Day, the group attended a special event at the UN hosted by the LGBT Core Group that examined "The Economic Cost of LGBT Exclusion."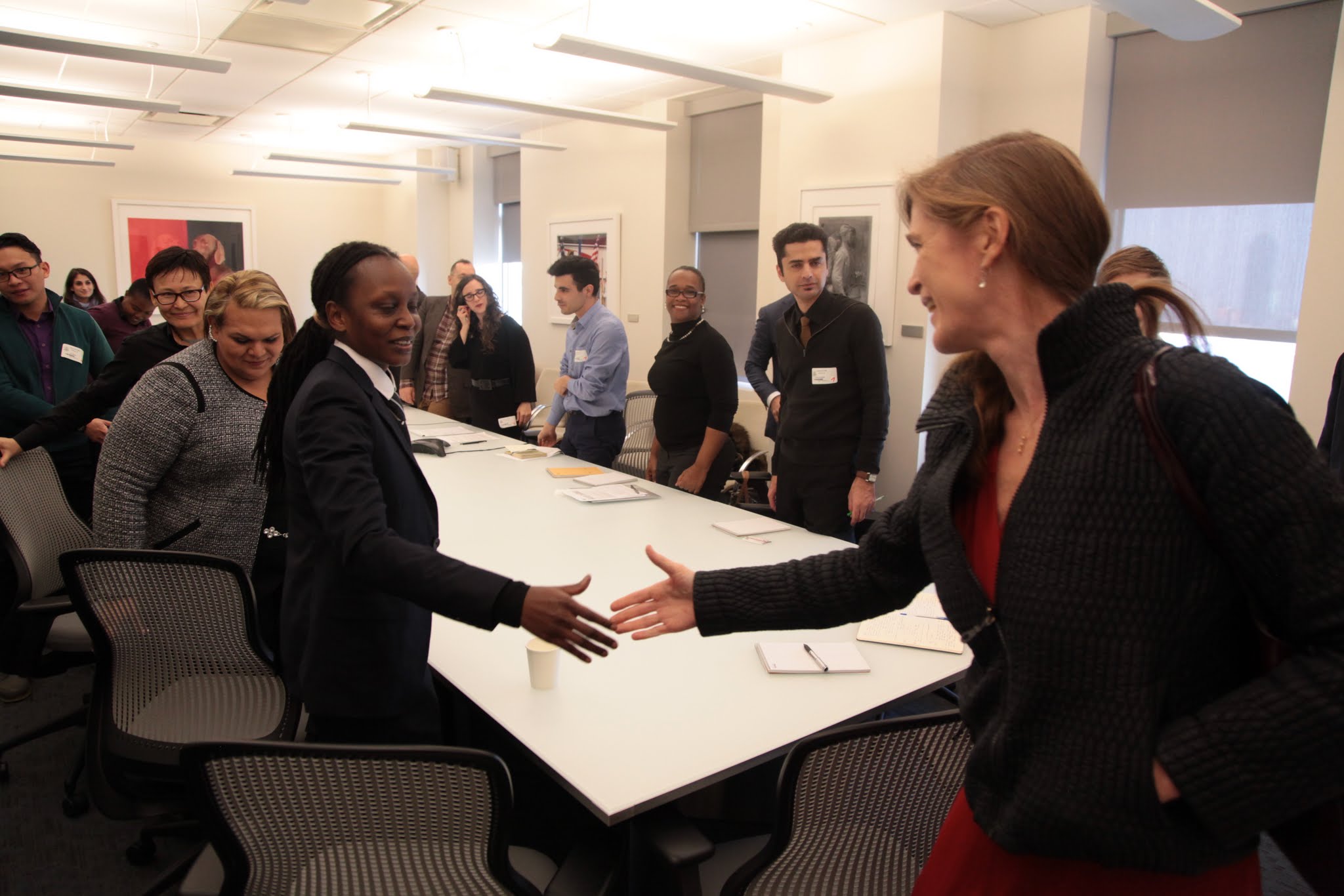 The human rights defenders from 28 countries and every region spent a week in 25 meetings with governments, UN agencies and global organizations and charities. This is the third year that OutRight has hosted the global week of advocacy around Human Rights Day, Dec. 10. The advocates divided into regional and thematic groups for meetings with UN ambassadors from Argentina, Chile, Mexico, Costa Rica, El Salvador, Colombia, Brazil, Uruguay, Singapore, Thailand, Albania, Latvia, the European Union, the United Kingdom, Canada, and the United States.
The panel included economist James Heintz, professor at the University of Massachusetts-Amherst; Dan Bross, senior director of business and corporate responsibility at Microsoft, and celebrated Ugandan human rights defender Kasha Jacqueline Nabagesera.
Heintz discussed the groundbreaking research of his academic colleague Dr. Lee Badgett, who designed a study to measure the annual loss to a country's GDP that can be linked directly to the exclusion of LGBTIQ people from the economic mainstream. The study found that such exclusion can amount to a stunning 1% of GDP loss.
OutRight was a co-organizer of the event as a member of the LGBT Core Group, a cross-regional organization of 18 countries, NGOs, and the UN Office of the High Commissioner for Human Rights.
For the first time ever, the President of the UN General Assembly, now H.E. Mogens Lykketoft of Denmark, participated in the event.
Published on December 11, 2015 | OutRight Action International an LGBT human rights organization