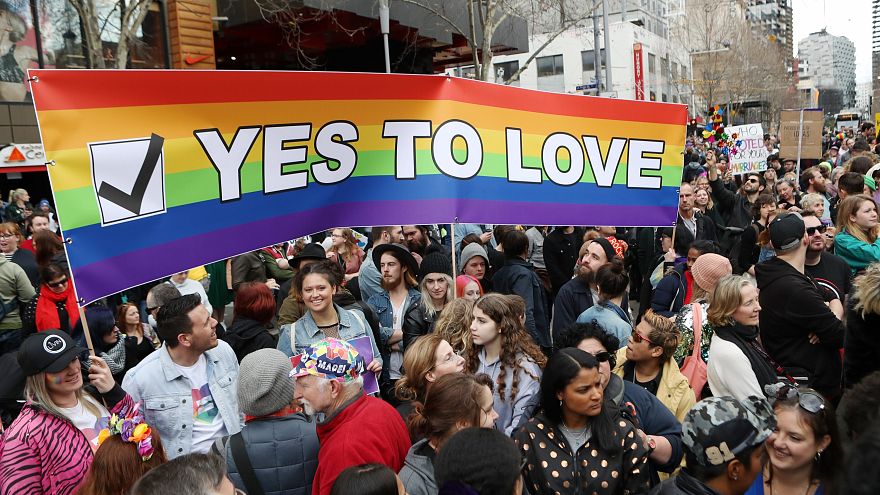 For LGBTQ community, 2017 was a mixed bag
From the legalization of gay marriage in Australia to an attempted rollback of trans rights in the U.S., 2017 produced a series of highs and lows for the community.
INTERNATIONAL CRACKDOWNS
On the global front, we saw an "assault on human rights" in 2017, according to Jessica Stern, executive director of international LGBTQ advocacy group OutRight Action International. "For every step forward, we struggled not to take a step back," Stern told NBC News.
Violent crackdowns on LGBTQ people in Indonesia, Azerbaijan, Tajikistan, Egypt and the Russian region of Chechnya have harrowed the international community.
Read more: http://www.euronews.com/2017/12/31/queer-year-review-2017-was-mixed-bag-lgbtq-community-n831851
Published on January 13, 2018 | OutRight Action International an LGBT human rights organization